Google's New Windows Phone 7 App Rejected
By Avik, Gaea News Network
Tuesday, November 9, 2010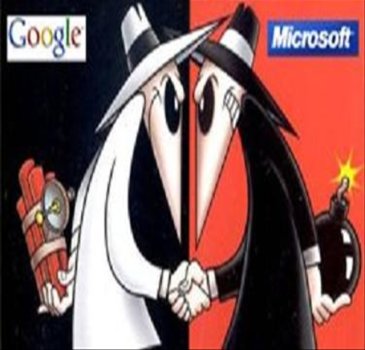 Google has come up with a mobile search application specifically targeted towards the Microsoft's new Windows Phone 7 platform to compete with Bing.
Reportedly, on Monday, Google gave way to a new mobile search application for the Microsoft Windows Phone 7 smartphone platform that the company just launched. Well, let me tell you about it's functionality. It has been designed to take search inputs even without a browser, that certainly sounds good atleast, isn't it? As for the users who are accustomed to the powerful and elegant search capabilities of Google Search for the others like the, Apple's iOS and Google's Android platforms, prepare for some disappointment. Much to disappointment the new Google Search application bundled with WP7 delivers only basic web searches. No option is there for initiating the search on machines themselves and if the search fails then can move on to the web.
It does offer some the traditional features from the house of Google which indeed are essential, this include search suggestions. The Google offerings also include search query suggestions as typed by you on the handset. Rest is pretty common you got to select among the listed options if at all they are right. What is interesting is that the search app also includes geolocation support, which infers that it will hence forth facilitate local search results.
After a full fledged test on the app the results have been more or less promising and the product is on fair grounds except for the fact that the same designed for the iOS and Android seem more complete and effective.
Well, Microsoft didn't much entertain the rival's though they were in for a friendly deal.