Microsoft IE8, IE9 Outruns Google's Chrome Usage
By Avik, Gaea News Network
Monday, November 1, 2010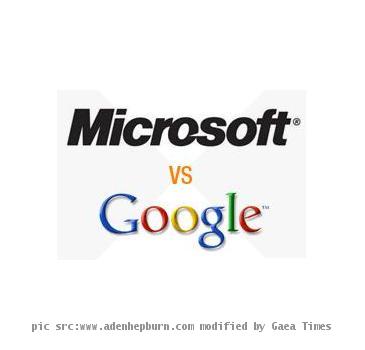 more images
Microsoft has claimed its Internet Explorer 8 and IE9 browsers to have outgrown the usage share gains posted by Chrome last month.
Ryan Gavin, who happens to be a senior director on the IE team, stated that IE8 and IE9 boosted their combined global usage shares by 0.45 of a percentage point, while Chrome falls significantly short with increase of just 0.19 of a percentage point.
Gavin added,
Our latest browser offerings saw a 0.45% increase in market share this month worldwide… higher worldwide growth than Chrome's Stable and Beta channels.
Gavin arrived at his conclusion by measuring gains made during October by IE8 and IE9 against a mix of Chrome versions. What Gavin did was to calculate Chrome's increase of just 0.19 of a percentage point by comparing the combined share of Chrome 5, Chrome 6, Chrome 7 and Chrome 8 in September (7.69 points, Gavin said) against the total of Chrome 6, Chrome 7, Chrome 8 and Chrome 9 in October (7.88 points).
Well the cache is, by tossing Chrome 5, Gavin struck 0.27 percentage point from Google's total, skewing the comparison in IE's favor. Interestingly, if Chrome 5 comes into the picture, Google gained 0.46 percentage point — virtually the same as IE8 and IE9 — during the month.
Roger Capriotti, an IE product management lead, in a comment added to Gavin's blog,
If you look at the usage share data for September for Chrome versions 5.0, 6.0, 7.0, and 8.0, which represent their latest Stable channel for September and all three of their 'beta' or 'developer' channels and compare it to their Stable channel and their Beta/Developer/Canary versions in October, the total net growth is 0.19% worldwide, It's a little confusing because Chrome's versions move quickly across channels and in some cases the same version of Chrome is in both Stable and Beta channel, like Chrome 7.0 today.
Microsoft though defended their prestige and strongly disagreed to the stats.