Top 5 Firefox Add-Ons to Save Money (And Get Rich Quick, just kidding)
By Jayita, Gaea News Network
Tuesday, March 23, 2010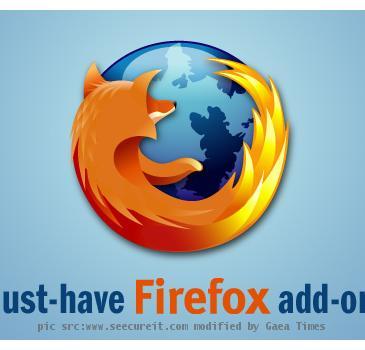 more images
Firefox Add-Ons are useful tools for modifying existing features of the browser. Mozilla developers intend to provide fairly minimal application for the browser, exclusively to reduce bugs and to retain high degree of extensibility. The browser is made flexible enough so that individual user can add features according to their preference. With arrays of themes, new contents Firefox Add-Ons are like one stop shop for millions of Mozilla users. What if they provide the best way for money saving ? Voila! People will surely jump at the opportunity to keep their wallet full of discount money. Let's delve into our Top 5 picks for Firefox Add-Ons that help save you money.
1. InvisibleHand
Want to shop online at discount price? You can get full benefit of rebate price by installing this Add-On. InvisibleHand extension maintains a database of over 100 popular retailers from US, UK and Germany. So, you will be flooded with information from your favorite shopping sites like Amazon, Wal-Mart, Sears, e-bay etc. and find the best deals. In another word, you will be saving ton of bucks through this process.
2. Ookong
Are you becoming tired off eying at the best deal from Amazon.com? Ookong extension will give you relief. Ookong makes a list of item's price history, track the changes in price (if any) and notify you when the price drop to maximum. Thus you will gain a lot from this Firefox Add-On.
3. Listia
Free! Free and Free! I am not joking, this auction site gives you free access to almost everything. People use credits (instead of money) to get free items. When you join the site or list your unusable items such as old vhs tapes, cell phones, books, clothes, etc for auction, you earn credits for free. The more stuff you give away, the more credits you pile up. Install this Firefox Add-On and save handful of money. Short items from Listia.com after you are done with this toolbar on your browser.
4. World Travel Guide
If you love to travel and want to get travel trips at free of cost, try this extension. By installing this Add-On you will be able to get free travel guides. These are awesome tips to make your tour more hilarious and enjoyable (Obviously, the cost cutting factor is more enjoyable! )
5. Dympol Discount Entertainment
Music lovers can make maximum use of discount offerings of dympol. With the help of this extension, they can view discount prices popping up in the third party music retailers like AmazonMP3. After purchasing at full price, the cash-back rebate (discount) will be sent back to their dympol account. This is transferable to individual PayPal or Amazon Payments account, which in turn can be used to avail discounts from dympol's sponsors.