Toyota Corolla Recall In USA , Again!
By Arnab Ghosh, Gaea News Network
Thursday, August 26, 2010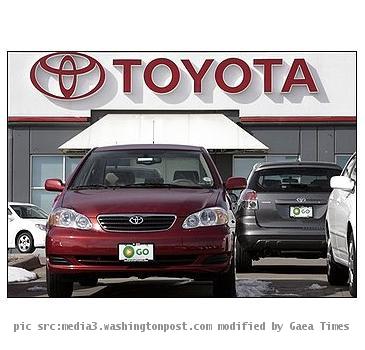 more images
NEW YORK (GaeaTimes.com)- The troubled Japanese carmaker Toyota Motors has again come into headlines for recalling its popular sedan Corolla and Matrix Hatchbacks in the USA. This year has proved to be disastrous for the Japanese carmaker and it has recalled millions of car since the beginning of 2010. The cars in Canada and USA are being recalled as the company suspects that a snag in the engine can stall the car unexpectedly. This recall is applicable for the cars that were sold in Canada and USA between the years 2005-2008 as it has been reported. So far three people have been injured and this has prompted the company to issue the recall.
The Toyota recall fiasco started early this year when the carmaker recalled several million cars and trucks for gas pedal and unwanted acceleration problems. The recall ghost is still haunting the company and it has tarnished its image to an extent among the users. Toyota had to pay a hefty fine US regulators. The company has said in its statement that the 1ZZ-FE engines used in the recalled Corolla models may lead to engine stall and cause harsh shifting. The National Highway Traffic Safety Administration is aware of the problem and Toyota said that it is fully cooperating with this agency.
The Toyota Corolla is a very popular model that is sold in many countries including the USA and Canada. The Toyota cars were known for their safety and durability. The recall may create more confusion among the customers and can also affect the sale of the new corolla sedans in the US market.