Without CEO Mark Hurd, HP faces questions about its direction; latest report could fuel doubts
By Jordan Robertson, AP
Thursday, August 19, 2010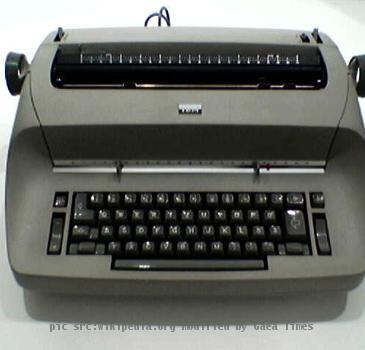 more images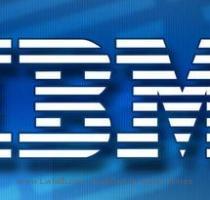 more images
HP's 3Q numbers solid but could fuel doubts
SAN FRANCISCO — Now that Mark Hurd is out as CEO of Hewlett-Packard Co., the world's biggest technology company is trying to prove to Wall Street that it can thrive under the sweeping changes he set in motion.
Its numbers for the May-July quarter — the last full quarter under Hurd — were solid. Profit matched analyst estimates, and revenue slightly exceeded them. But uncertainty about who will be picked as Hurd's replacement, and doubts about the overall health of technology spending, weighed on HP's stock.
HP shares fell 1 percent, or 41 cents, to $40.35 in extended trading Thursday after the results were reported. They had declined 1.5 percent, or 60 cents, to close the regular session at $40.76.
Since Hurd's abrupt resignation August 6, the stock is down 12 percent, wiping out $13 billion in shareholder wealth.
Investors are mostly worried about who will be picked to succeed Hurd.
In five years as CEO, Hurd orchestrated HP's push beyond personal computers into more profitable areas such as outsourcing and computer networking. He did more than $20 billion in acquisitions and was praised by Wall Street for extensive cost-cutting. He cut some 50,000 jobs. HP currently has about 300,000 employees.
Another factor weighing on HP's stock, though, is that there are signs consumer spending on PCs is weakening.
HP is the world's No. 1 PC seller and gets a third of its revenue from PC sales.
While that business prospered in the latest quarter, Todd Bradley, head of HP's PC division, on Thursday described some "softness" in the consumer laptop market. Back-to-school sales "started somewhat late for us," he said on a conference call with analysts. Dell Inc., which also reported quarterly numbers Thursday, also experienced weaker-than-expected back-to-school sales.
The problem is that while companies are buying more to replace aging PCs, consumers are scaling back.
There are concerns that technology spending in general might be slowing as the U.S. economic recovery wobbles and fallout from the debt crisis in Europe spreads.
Last week, John Chambers, CEO of Cisco Systems Inc., the world's largest maker of computer networking gear, said the company saw signs that the economic recovery was slowing down. Chambers said a weak spot hit late in June and dragged into July, but added that July ended on a very strong note. He said the company is getting "a large number of mixed signals."
Cisco and HP are bellwethers not just because they have an enormous number of customers, but also because their fiscal quarters offer insight into technology sales during July, a month many other companies have not yet reported.
HP's latest numbers also show that one of Hurd's biggest projects — transforming HP into a technology-services powerhouse like IBM Corp. to lessen its dependence on PCs — is progressing slowly.
Outsourcing and other services help companies save money but are under pressure as many are hesitant to commit to long-term deals out of fears about the economy and their financial health. That division — which is HP's most profitable — was the slowest-growing in the latest quarter.
HP said its services performance was in line with the overall market, and that it is seeing strong product sales through its services relationships. It said it had record services signings in the quarter but did not provide specifics.
HP's interim CEO, Cathie Lesjak, said the latest numbers and a higher outlook for 2010 demonstrate "the power of our strategy and the discipline of our execution."
As sanguine as HP management is about its prospects, Hurd's departure has rattled investors.
Under Hurd, HP's market value climbed by more than $40 billion. After he resigned, investors lopped off more than a third of those gains, and as much as $15 billion in shareholder wealth was wiped out in the following days. The stock dropped by about 14 percent, before recovering a bit in recent days. HP's market value was about $95 billion at the close of regular-session trading Thursday.
In the three months ended July 31, HP's net income was $1.77 billion, or 75 cents per share, versus $1.67 billion, or 69 cents per share, a year ago.
Excluding items, HP would have earned $1.08 per share. That was in line with analysts' forecasts.
Revenue was $30.7 billion, up from $27.6 billion a year ago. Analysts expected $30.4 billion.
For the full year, HP expects net income of $4.49 per share to $4.51 per share, excluding items, in line with the $4.50 per share analysts expect, and revenue of $125.3 billion to $125.5 billion, slightly higher than the $124.9 billion analysts polled by Thomson Reuters expected.
Hurd was forced out in a fight with HP's board over a sexual-harassment claim against him and inaccurate expense reports connected to his dinners and other outings with his accuser.
HP found that its sexual-harassment policies weren't violated, but that its standards of business conduct were. Hurd settled with his accuser for an undisclosed sum and was given a severance package that could top $40 million. He says that he never prepared his own expenses and that the omission of his accuser's name from some of the reports was inadvertent, as her name appeared on others.
This week, HP announced that it hired executive-search firm Spencer Stuart to lead the hunt for a new CEO. The job is coveted, but it is also troubled: Hurd and his predecessor, Carly Fiorina, were both forced out in public disputes with the board of directors.
Filed under:
Dell
,
IBM
,
Information Technology
,
Technology
Tags:
Expense
,
Expense reports
,
Fallout
,
North America
,
Personnel
,
San Francisco
,
Software Outsourcing
,
United States