Amazon drops Kindle price $70 to $189 on same day Barnes & Noble cuts Nook price $40 to $199
By AP
Monday, June 21, 2010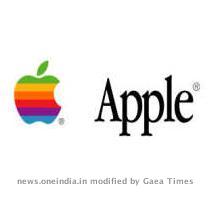 more images
Amazon cuts Kindle price to $189 after Nook move
NEW YORK — A price war is heating up in the electronic reader market, as Amazon cut the price of its Kindle e-reader below $200 Monday just after Barnes & Noble did the same with its competing Nook device.
The rapid-fire moves are fanning flames in the still-small but rapidly growing market that the book industry sees as a major part of its future.
On Monday afternoon, online retailer Amazon.com Inc. slashed the price of the Kindle by $70 to $189, just a few hours after bookseller Barnes & Noble Inc. reduced the price of the Nook by $40 to $199 and said it would also start selling a new Nook with Wi-Fi access for $149.
Both the Kindle and the original Nook can wirelessly download books over high-speed data networks; the Nook also has Wi-Fi access.
Seattle-based Amazon has lowered the Kindle's price several times since the e-reader with a grayscale screen debuted in 2007 at $399. In October, the online retailer dropped the price to $259 from $299. Amazon also sells a larger-screen Kindle, the Kindle DX, for $489.
The Nook was released late last year for $259.
Both e-readers are creeping closer to the price of bookstore chain Borders Group Inc.'s new $149 Kobo e-reader, which will be available in July and work with Borders' online bookstore.
And the cuts mean the price gap between these products and Apple Inc.'s touchscreen iPad, which starts at $499, is getting ever wider. The popularity of the iPad, along with a number of other tablet computers soon to be available that offer many functions, have pressured e-reader makers to lower prices.
Michael Norris, a senior trade analyst at Simba Information, said the Nook's price cut indicates New York-based Barnes & Noble "is admitting that when they're up against a $500 digital photo frame on acid that does everything, they can no longer keep a straight face when selling something for $259 that only does books."
He was also expecting Amazon to reduce the Kindle's price, but not so quickly.
"I think it just makes them look really insecure and reactionary," he said.
And the price cuts might get some more people to hop on the e-reader bandwagon, but he doesn't think they will end up creating some sort of tipping point that will get people to commit to buying tens of millions of e-books. Despite all the hubbub, the market is still small: Nine percent of U.S. adults bought at least one e-book last year, he said.
Barnes & Noble is hoping that, in addition to the lower Nook price, its latest offering can change this/ The Nook Wi-Fi will ship this week for online orders and will be available at some Barnes & Noble and Best Buy stores later this month. It will be in all stores later this summer.
The bookseller also said Monday that Nook users will receive a software update. The update gives all Nooks access to AT&T's national Wi-Fi network, including many restaurants, hotels and other locations.
Rachel Metz reported from San Francisco.
Barnes & Noble shares fell 55 cents, or 3.2 percent, to finish trading at $16.52. Amazon shares declined $3.28, or 2.6 percent, to $122.55.
Rachel Metz reported from San Francisco.