Amazon to post 2nd-quarter results; investors looking for info on Kindle sales
By AP
Wednesday, July 21, 2010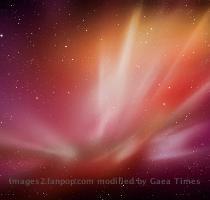 Earnings Preview: Amazon to report 2Q results
SAN FRANCISCO — Online retailer Amazon.com Inc. is scheduled to report its second-quarter results after the market closes on Thursday.
WHAT TO WATCH FOR: Investors will be on the lookout for data on sales of the Kindle electronic reader, although Amazon likely will not disclose specifics.
During the quarter, Amazon started selling the Kindle electronic reader at Target stores. The company also became engaged in a price battle with competitor Barnes & Noble Inc., dropping the price of the Kindle by $70 to $189, just hours after Barnes & Noble said it would lower the price of its Nook e-reader by $60 to $199. Marketers of e-readers are under more pressure to drop prices due to competition from Apple Inc.'s popular iPad, which starts at $499.
Amazon could also give some details on its recent purchase of deal-a-day site Woot.com, which Amazon bought at the end of the quarter.
WHY IT MATTERS: As the leading online retailer, Amazon's performance can be a good barometer for the health of online retail in general. However, historically Amazon has managed to show strong growth even in a down economy, so its results doesn't always reflect how competitors are faring.
WHAT'S EXPECTED: Analysts polled by Thomson Reuters estimate income of 55 cents per share on $6.54 billion in revenue.
LAST YEAR'S QUARTER: In the second quarter of 2009, Amazon recorded income of 32 cents per share on $4.65 billion in revenue.