Apple Press Conference Offers Surprises
By Arnab Ghosh, Gaea News Network
Saturday, July 17, 2010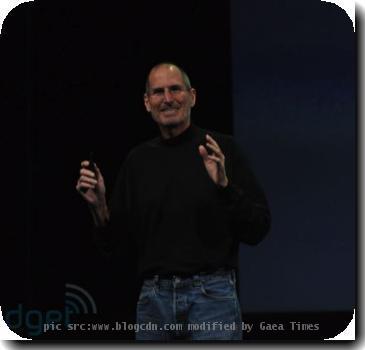 more images
CUPERTINO (GaeaTimes.com)- Nothing can stop Steve Jobs, the CEO of Apple Inc. when it comes to highlighting the exclusiveness of the company's products and it was proved once more at the press conference that took place on Friday at the headquarters of the company. He surprised the attendees by doing what no one expected him to do. Neither did he announce any major update to the iPhone OS nor he hinted at the possibility of a tie-up between Verizon and Apple. The press conference was called to address the much talked about signal reception problem of the company's flagship device iPhone 4. Steve Jobs surprised everyone at the conference by saying that the users will be offered a cover for the phone for free which will fix the issue for now.
He was livid in his attempt to defend the iPhone 4 at the Apple press conference. He pointed out that the device is not the only one in the market that faces signal reception issues. Some models from companies like Blackberry and Samsung also suffer from identical issue he claimed. The CEO of Apple also lambasted a report published earlier that said Apple knew about the problem all along. He also claimed that very few buyers have actually complained about the performance of iPhone 4.
Steve Jobs said at the Apple press conference that the free cover will be given till September 30. It remains to be seen how the cover solves the reception problem. The CEO did not say whether the company will make any component change in future.