Distinguo Software: Search Engine to Find Content by Meaning
By Partho, Gaea News Network
Wednesday, August 4, 2010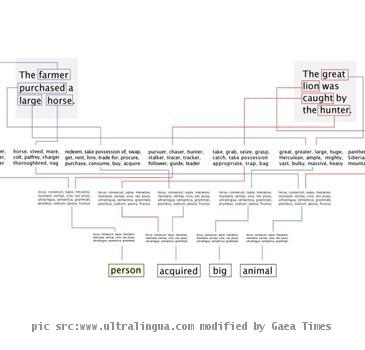 more images
Distinguo is not a much known software, but holds a lot of prospects for future of web-based search. The Distinguo Software is a C++ API that has been designed for the sole purpose of searching content by its meaning; rather than the exact keywords. Ideally those involved in extensive research on the internet will find this software very handy.
The Distinguo Software was developed in late 90's when the concept of searching for content by meaning was completely unknown. All the major search engines today look for meaning of the content, still the technology remains unique. Typically when a search engine fails to find the meaning of a content it starts searching the information based on the keywords. The software works perfect on a single console or Desktop application, but the functionality cannot be integrated with most popular web standards.
Software engineers are focusing on the logic of Distinguo Software to make the search engine more efficient. Once the search engines for searching can find the content precisely by its meaning, research would be much easier than its now.
Distinguo software is open source and its codes can be found on Internet