Obama reads to kids, hears plenty about high-tech toys and gets a foosball challenge
By Ben Feller, AP
Monday, December 21, 2009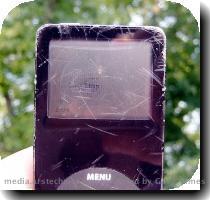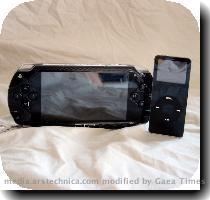 Obama reads to kids, gets foosball challenge
WASHINGTON — Barack Obama brought a beloved book to read. He brought a press entourage. He brought cookies shaped like Bo the dog. Hey, he brought himself.
But the president of the United States still got a little Christmas reality Monday from a bunch of kids: High-tech toys rule.
Dashing into a Boys & Girls Club in northeast Washington, Obama asked about 25 youngsters what they wanted from Santa Claus.
An Ipod. A video game. A TV. A video game. A cell phone. A video game.
"Now let me ask you a question here guys," Obama finally said. "What ever happened to, like, asking for a bike?"
For a president snowbound in the White House, a visit to this community center was a nice mix of missions: a way to give back, a nice photo opportunity with a cute collection of children, and a chance to tell the country that the holidays are about generosity of spirit — not just gifts.
Obama started with a flourish. "What's happening!" he said as he walked in.
The kids were happy to see him, and those cookies.
Obama took off his suit coat and read "The Polar Express," a magical Christmas classic, holding it forward so the seated children could see the pictures.
The children paid quiet attention throughout. Obama rewarded them by grabbing his red velvet-wrapped basket of cookies and offering the children a choice of shapes: Bo the family dog, a gingerbread man or a Christmas maple leaf.
Then came the wish lists, with some children wanting computer game systems or phones that Obama didn't recognize by name.
So he ultimately brought the topic back to the meaning of Christmas.
"What's important is what kind of spirit you have," he said. "So I hope everybody has a spirit of kindness and thoughtfulness."
It wasn't long before Obama had to go back to the White House. But not before a 7-year-old boy named Niko Letterlough stole the scene.
Niko asked Obama to come back to visit sometime and play him in foosball, a tabletop soccer-style game in which players try to knock a ball in a goal.
"Are you a pretty good foosball player?" Obama asked. "You know, I hate getting beat."
"I'll let you win," Niko said.
Then the boy smiled and confidently gave the president a fist bump.