Research In Motion posts 4th-quarter profit, revenue as subscriber base grows
By Rob Gillies, AP
Wednesday, March 31, 2010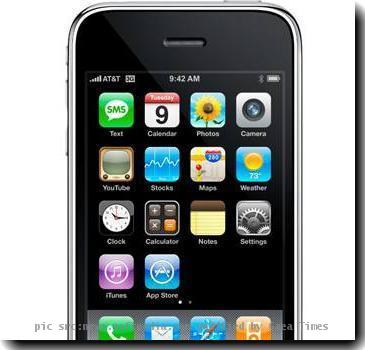 more images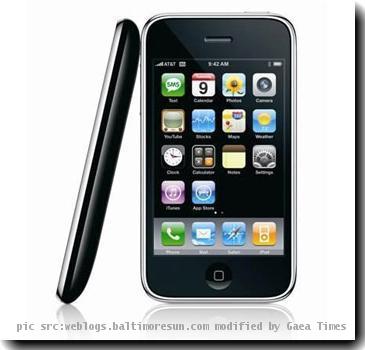 more images
RIM: higher 4Q profit as subscriber base grows
TORONTO — BlackBerry phone maker Research In Motion Ltd. on Wednesday reported sharply higher earnings for its fiscal fourth quarter but its stock dropped because its revenue fell short of Wall Street expectations.
For the three months that ended Feb. 27, RIM earned $710 million, or $1.27 per share. That was up 37 percent from a year earlier and was nearly in line with analysts' predictions of $1.28 per share.
Yet its revenue of $4.08 billion, while rising 18 percent over the same period a year earlier, was short of the $4.31 billion expected by analysts surveyed by Thomson Reuters.
The company blamed reductions in inventories held by wireless carriers and lower-than-expected average selling prices for the phones. Those prices are expected to remain low until RIM introduces new BlackBerry models later in the year.
Investors were unmoved by RIM reporting yet another record quarter of BlackBerry sales — 10.5 million devices during the period, topping the previous record of 10 million set in the third quarter.
Shares of the Canadian company dropped 4.6 percent to $70.55 in extended trading Wednesday after the report came out. Earlier, the stock closed down 95 cents, or 1.3 percent, at $73.97.
RIM's stock had been rising in recent weeks as analysts increased their estimates. Duncan Stewart, director of research and analysis at DSam Consulting, said results wouldn't have been disappointing compared with Wall Street expectations two weeks ago, but they are now.
RIM, which is based in Waterloo, Ontario, said it added nearly 5 million net subscriber accounts in the quarter, bringing the total to more than 41 million. RIM had 50.3 percent of the smart phone business in North America in 2009, down from 50.7 percent in 2008 but well ahead of No. 2 Apple Inc., according to market research firm Gartner Inc.
Worldwide, however, RIM has just 20 percent of the market. In the fourth quarter, 48 percent of its revenue came from outside North American, and 38 percent of its subscribers are now from international markets, Co-CEO Jim Balsillie said.
Genuity Capital Markets analyst Deepak Chopra said international subscriber additions were bigger than those for North America for the first time.
Chopra estimated there were 2.2 million new North American subscribers this quarter compared to 2.5 last quarter and 2.7 million a year ago.
"It looked like RIM had sort of flat to down results in North America. I think that's some of the concern," Chopra said. "The North America market is competitive, although RIM still has overall No. 1 market share. Really the true story of this quarter is the strength of the international markets."
Stewart said the new subscriber numbers suggest RIM is losing market share in North America, but said concerns that U.S. carrier Verizon Wireless accounts for too much of RIM's business become less of a concern if RIM continues to diversify internationally.
"If Verizon goes to the iPhone it will have less of an effect on RIM," Stewart said.
The Wall Street Journal reported this week that Apple plans to release an iPhone this year that would work on CDMA networks — a technology used by Verizon.
Stewart's said RIM's report wasn't that bad.
"These are not terrible numbers, but they certainly missed the high end of expectations," Stewart said. "It's by no means a sign that the wheels have fallen off Research in Motion."
Canaccord Adams analyst Peter Misek said the real engine of growth for RIM will be its international business because the smart-phone penetration rate is in the low single digits compared to over 20 percent in the U.S. He also expects Apple to report a quarter that shows North America was down.
Misek said RIM had a slight miss in the fourth quarter but provided strong guidance. He said expectations got too high before the quarter, but said margins are expanding and said the average selling price is expected to rebound in the second half of the year as new devices are released.
For the company's current quarter that ends May 29, RIM said it expects earnings per share of $1.31 to $1.38, above analyst expectations.
After initially focusing on corporate customers, RIM has expanded its reach into the consumer market in recent years. Yet it faces growing competition from Apple's iPhones and other popular devices.
Nick Agostino, an analyst with Mackie Research Company, said the average selling price of about $311 could suggest that Apple's iPhone is cutting into RIM's North American business. Apple shipped 8.7 million iPhones worldwide in the most-recent quarter, doubling sales from the same period one year earlier.
Analysts have questioned whether RIM can hang on to its top position in North America. Balsillie acknowledged that "North America is hotly contested, but we're in a great spot."
RIM announced it is developing a new browser and new tools for outside programmers to write software applications that work on BlackBerrys. The browser and apps are two areas in which RIM lags behind Apple.
For the full fiscal year, the company earned $2.46 billion, or $4.31 per share, on revenue of $15 billion. That compared with earnings of $1.89 billion, or $3.30 per share, on $11.1 billion in revenue the previous year.