Salesforce Aims Big, Unleashes 5 New Platforms for Cloud App Development
By Shaon, Gaea News Network
Wednesday, December 8, 2010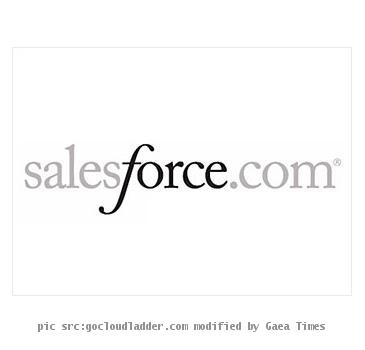 more images
The Dreamforce conference that is being organized this year has become the platform of yet another of the CRM Giant, SalesForce's exciting announcements. For starters they have announced information's on its features like Database.com, Chatter Free and its acquisition of Ruby platform for an estimated 212 million dollars. It is further pushing its endeavor to become the ultimate in middle ware platform between cloud and the enterprise with five new platform services.
The services have been named Appforce, Siteforce, VMforce, ISVforce and Heroku. They are going to be integrated into the Force.com platform. This seems to be a pivotal strategy for their recent push into Cloud Computing. CEO Mark Benioff believes that this is taking the baby steps towards cloud 2.0
The platforms are
Appforce: A platform to facilitate companies in order to build collaborative departmental apps that are scalable.
Siteforce: A website creation solution made keeping with both developers and business users in mind.
VMforce: Enables Java developers to natively run their applications on Force.com.
Heroku: The above mentioned popular cloud platform for Ruby applications acquired by SalesForce.
ISVforce: A platform service enabling ISVs to produce and deliver multi-tenant cloud apps.
These platforms are going to be discussed today by Benihoff in today's key note session. However their CRM solutions may come to threat in recent years by the more easier to use solutions like Verbands which are due to release early next year.