Users are More Prone to Smartphone than Computer or TVs
By Dipankar Das, Gaea News Network
Thursday, October 21, 2010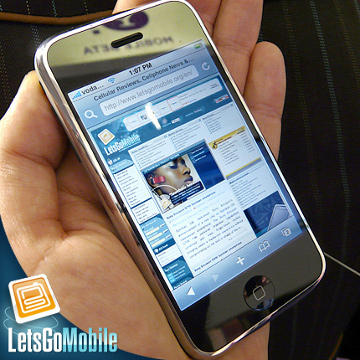 The following story is an excerpt published by Our Mobile Lives, CNN series.  According to the series,  more and more smartphone users are ditching their desktops, laptops and even their TVs, and looking for mobile devices to satisfy all their basic technological needs. As per September study conducted by Forrester Research,  37 percent of 18- to 30-year-old Americans access the internet with their mobile phones and 15 percent use their phones to watch videos or TV. Wayne Fortin of San Diego, California,  uses his laptop only once in a week.  He says he enjoys his smartphone's for  browsing the Web.
Dawn Benton, the director of corporate communications at AT&T commented that mobile data traffic shot up 5000% over the period of 3 years. She further added that the  growth indicates the fact that more people are choosing to use smartphones and devices like tablets and notebooks. Benton also commented, "Devices are becoming smaller and more portable, and that's driven by what consumers want them for. " It's more convenient for the users  to access everything they need in the palm of their hand."  Chris Bailey of Dallas, Texas, told CNN that  the time it would take to boot up a computer,  he could have already checked Twitter, the news and the sports section on his iPhone 4.
"The Web Is Dead," a recent cover story in Wired Magazine, blamed applications for the demise, stating, "Two decades after its birth, the World Wide Web is in decline, as simpler, sleeker services — think apps — are less about the searching and more about the getting."
"The applications do everything I need to do," said Fortin, who previously used his laptop to browse his bank accounts and social networks.  "But the ease of being able to pull a phone out of your pocket that does the same thing with apps makes it that much easier and faster."  One smartphone owner, John Sia, says he can not live without his HTC Evo.  Even though he still has internet and cable in his Westchester, New York, home, because of her his girlfriend's request, Sia said it's not necessary.