An open mic, in 140-characters or less: Comedians test material on Twitter
By Jake Coyle, AP
Monday, August 30, 2010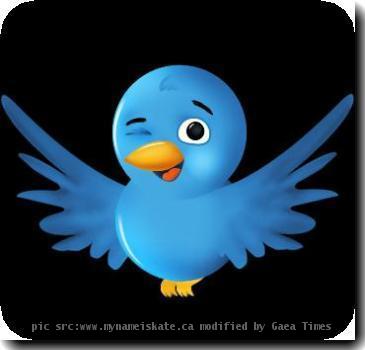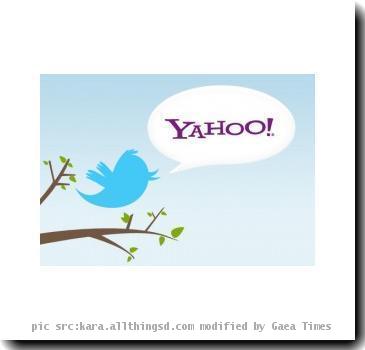 An open mic, in 140-characters or less
NEW YORK — Earlier this summer, Michael Ian Black took to his blog to defend himself against those appalled that the comedian was — gasp! — inserting rare advertisements to his popular Twitter feed.
Black explained that occasionally hiring himself to sell products "allows me the freedom to take less well-paying jobs like making soon-to-be-canceled television shows."
Then he made a more serious point.
"As of today, I've written 2,655 tweets," Black wrote. "That's a lot of free material, all of it contributing to the entertainment of the 1.5 million people who follow me, as well as the multibillion dollar capitalization of Twitter itself."
Black is not alone in his situation. Many of the most popular people on Twitter are comedians, and they are collectively perhaps the best. They know how to be economical with words, and they write about more interesting topics than what they had for breakfast.
But comics have a different relationship to the social networking website. It is, after all, their job to make brief, pithy observations and craft precisely worded one-liners. Like news outlets, comedians have to question how much "content" they want to tweet away.
Black says he recognizes some downside to giving away material for free, but believes the pros far outweigh the cons.
"For me, it does two things," Black says of tweeting. "One, it gives me the chance to try out jokes. And two, it forces me to write jokes in the first place."
Black, who came up as a member of the State comedy troupe and has since worked in film, TV and released several books, is also chief content officer for WitStream, a website founded by TV producer Lisa Cohen that gathers the Twitter feeds of only established comedians. Black compares it to a relaxed comedy club, as opposed to Twitter's open mic.
"What I write on Twitter or Witstream is almost never a finished product. It's usually just something I'm thinking in that moment," he says.
"The culture sort of demands a kind a presence that you really have to work hard to provide if you're going to stay in people's minds. For somebody like me, that's important if you want people to show up at your shows or support your television projects."
When Conan O'Brien exited "The Tonight Show" with much fanfare, he took to Twitter as an outlet, like a spigot for accruing monologue jokes. It was a rather interesting turn for O'Brien, who while host of "Tonight" built the Twitter parody sketch "Twitter Tracker" into one of the most popular recurring segments of his brief reign.
One recent example from O'Brien: "Twilight Eclipse has been smashing box office records since it opened. For the record, I was sickly pale before it was cool."
The talk show host, whose TBS show will debut this fall, has proved to be one of the better tweeters around and now has more than 1.4 million followers. But the most popular comedian on Twitter (if you don't count talk show host Ellen DeGeneres) is Jimmy Fallon.
When Fallon took over NBC's "Late Night" last year, he made a point of interweaving the program with social media. He has more than 2.7 million followers.
"Normally, during the day, I tweet out mundane stuff. If I have an idea for a joke, I'll put it in the show," Fallon says. "And then after we tape the show, I'll tweet the joke out, if it's good, if it's one of my favorites. I usually tweet out one or two monologue jokes."
But when it comes to balancing his show and Twitter, the show always comes first, he says.
Or almost always.
"I'm not ashamed of using a joke I had tweeted earlier. I'll take anything," he says. "If I wrote the joke, I can say it."
Unlike O'Brien's feed, though, Fallon's isn't essentially a running list of jokes. He gets deeply involved, responding to fans and interacting with celebrities. Twitter is frequently referenced or used in sketches on "Late Night," too. One, "Late Night Hashtags," takes jokes submitted from fans on the site.
Of course, Black, O'Brien and Fallon are well-known comedians, but Twitter has boosted the profiles of those who aren't familiar to most people.
Brothers Eric and Justin Stangel have long been head writers for CBS' "Late Show With David Letterman" and last year were made executive producers. Historically, though, behind-the-scene writers haven't been widely known outside of the industry.
That has changed with Twitter, where Eric has nearly 20,000 followers and Justin some 7,000. For veteran comedy writers such as the Stangels, churning out jokes is second-nature — and good practice at writing tightly.
"It's sort of just like working out, like exercise," Justin says of tweeting. "It's writing jokes for the hell of it. But if it's something that we really like, then we save it for the show."
It's also given Eric, a big sports fan, a place to unload the kind of commentary that would only be funny to avid ESPN-watchers and would have no place on "Late Show." When something irresistible — such as LeBron James' much-maligned "The Decision" special — happens on an off-week when the "Late Show" is dark, there can still be parodies, if only for a smaller audience.
Last year, CNBNC even named Eric one of the most influential sports tweeters.
"Sometimes, they're just fragments of ideas or they're things we think of when we're not taping. Or sometimes, they are things that didn't make the cut because a better joke has made the air," Eric says. "Usually, what we like to do is put things on Twitter that wouldn't be on the show."
Of course, it doesn't have to be very serious business. As Eric points out, joke-telling alongside people tweeting about eating an apple needn't be approached with the utmost care.
"Half the time, I don't even attempt to spell words right on Twitter," says Justin. "I wrote one with my feet!"
AP Television Writer Lynn Elber in Los Angeles contributed to this report.
TBS is a unit of Time Warner Inc. NBC is a unit of General Electric Co. CBS is owned by CBS Corp.
Filed under:
Apple
,
Social Networking
,
Technology
,
Twitter
Tags:
Arts And Entertainment
,
Blogging
,
Celebrity
,
Computing And Information Technology
,
Internet Technology
,
New York
,
North America
,
Online Media
,
Television Programs
,
United States