Blair Underwood hopes to add e-book star to list of accomplishments with appearance on Vook
By John Carucci, AP
Thursday, June 3, 2010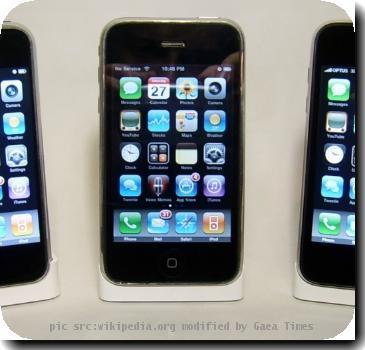 more images
Blair Underwood aspires to book stardom
NEW YORK — After conquering film and television, Blair Underwood hopes to make it big in books. But he's not looking to write them.
Instead, his latest project has the actor starring in a series of scenes for a new digital book technology called Vook. Kind of like a Kindle on steroids, the Vook combines digital reading with high-quality video and illustrations.
"When you read a Vook, you periodically come across an icon. You push play, and that video comes to life for a minute or two," Underwood explained.
It's like a cross between a novella and a short film.
He debuts in "Blair Underwood Presents: From Cape Town with Love," the latest installment in the book series by Tananarive Due and Steven Barnes, where he plays the recurring character Tennyson Hardwick.
The technology transforms reading the novel into a multimedia experience by abridging the text and supplementing video to move the story along. Instead of the hard copy's 350 pages, the electronic version requires only 85 pages. But thanks to key scenes — ranging from two to five minutes — at the end of some chapters, the reader comes away with a full experience.
"A picture is worth a thousand words, so a two-minute scene can fill the void," Underwood said.
While he hopes that traditional books don't go away, Underwood realizes the world is changing. "The reality being that more people are reading books more online and Kindle."
Capitalizing on the change of habit, he bought the rights to the book and two others in the series. His production company, Intrepid, shot scenes for the Vook with the same approach as if it were a feature film. Besides acting in each scene, Underwood directed them too.
"What I bring to the table is the cinematic expression of this story," Underwood said. "I want the reader or the viewer to seem as though they have taken a glimpse inside the motion picture … the high production values make it feel like a big budget film. "
Vook launched its unique read-and-watch technology in October. Users can download books directly to their PC or through the Apple iTunes store for iPhone and iPad. The cost of the download ranges from $1.99 to $6.99, which is substantially less than Amazon's Kindle and the Nook from Barnes and Noble.
For example, the Vook version of "From Cape Town With Love" costs $6.99 as opposed to $11.99 for the Nook or Kindle.
Underwood compares the revolutionary technology to the advent of television.
"This Vook is the new frontier," he said.
Online:
Vook: www.vook.com