China Denies US Web Hijack Claim
By Dipankar Das, Gaea News Network
Thursday, November 18, 2010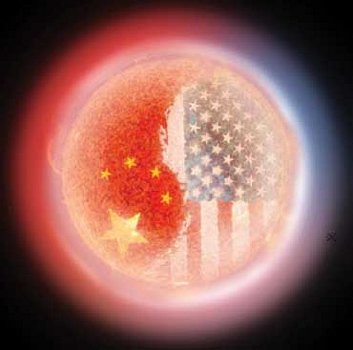 China Telecom, the country's biggest fixed line phone carrier, denied US Govt report that China hijacked worldwide Internet traffic in April, 2009 and  the company had redirected 15 % of network routes through Chinese servers for 18 minutes.The company denied the allegation through an email statement. The report was made by U.S.-China Economic and Security Review Commission. The report further said that the incident affected U.S. military and government sites, as well as sites run by companies including Yahoo! Inc. and Microsoft Corp.
The report continued that the security researchers do not comment whether the act was deliberate. But such routing of Internet traffic enable the surveillance of particular user or sites, or it may have been used to hide the targeted cyberattack. The re-routing started at a small Chinese ISP called IDC China Telecommunication but was then taken by the state-owned China Telecom.The commission was formed in 2000 to give advice Congress regarding national security in terms of U.S. relations with China.
US Defence Secretary Robert Gates cautioned this week that cyber-attacks will become a huge future threat and urged more joint efforts between the US military and civilian agencies.