China Launches its Online Map Service to Compete with Google Earth
By Dipankar Das, Gaea News Network
Saturday, October 23, 2010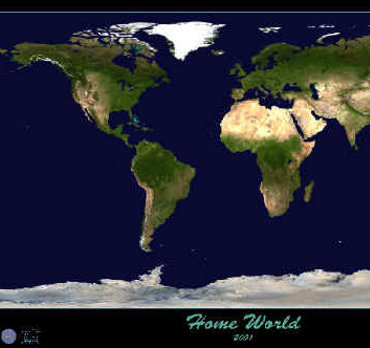 China launched its own Satellite mapping service, Map World.  State Bureau of Surveying and Mapping (SBSM) yesterday unveiled the free online mapping service. Xu Deming, director of the SBSM, said that "it will allow users to fly over mountains and plains around the world and search restaurants and traffic information across the country, free of charge".  Users can get into Map World by typing www.tianditu.cn or www.chinaonmap.cn and search for two and three-dimensional images across the world, without installing client.  Google never applied for a web mapping licence in Chia. In China, in order to apply for a map and location services,the company has to keep map server's storing data within the country.
But the technology and website construction of Map World are still in the early stage. According to Jiang Jie, director of the database department of the National Geomatics,  center under the SBSM Service, the online service have more than 80 virtual machines to support the operation that is supposed to  handle 10 million requests daily. On the other hand,  Google Earth has thousands of virtual machines. He also added,  "Our map service is expected to update the geological data about twice a year, but Google Earth can update its information every couple of minutes, through satellites".
Min Yiren, deputy director of the SBSM commented that the launch of Map World is going to lower development and research cost for providing commercial geological information  and it will also regulate internet mapping market.  Daily Mail news reported that Map World only provides high-altitude images outside China, while the other side of the Chinese-North Korean border shows a white blank once a certain resolution is passed. Other countries also show a blank page at close resolution.