Outsourcing Has Created Many Jobs in US
By Dipankar Das, Gaea News Network
Thursday, November 4, 2010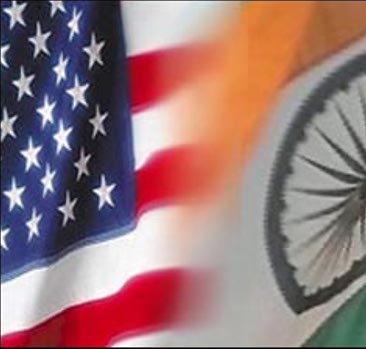 India will try to convince Obama during his visit that outsourcing , in fact, has a positive effect on US economy because it created many jobs in US as opposed to popular belief. According to Ficci (Federation of Indian Chambers of Commerce and Industry),  Indian acquisitions have created and saved 65,000 jobs in the US recently. Altogether,  374 acquisitions have been made and 127 greenfield projects have been initiated in the US by Indian investors. India's Ambassador to US Meera Shankar also said Indian companies invested $5.5 billion in US greenfield projects between 2004-09. "In mergers and acquisitions of US companies, Indian companies invested $20 billion."
"The issue of outsourcing will obviously figure in the discussions. Recent studies by FICCI (Federation of Indian Chambers of Commerce and Industry) have shown that thousands of jobs have been created by our greenfield partnerships" Foreign Secretary Nirupama Rao told reporters at New Delhi.
She further added that  while the US was the third largest investor in India with a cumulative investment of nearly $9 billion since 2000, Indian contribution is also strongly felt in US economy. According to the US officials, India is the fastest growing source of foreign direct investment in the US. They are creating, saving or supporting quite a significant number of jobs in the US. The major purchase in defense, aviation and energy sector is an important example for Indian contribution.
Obama,  arrives in Mumbai this weekend on an official visit to India with 200 business persons. Business is going to be the top of the agenda in his visit.