Google wins permission to keep website in China after ending detour around censorship rules
By Michael Liedtke, AP
Friday, July 9, 2010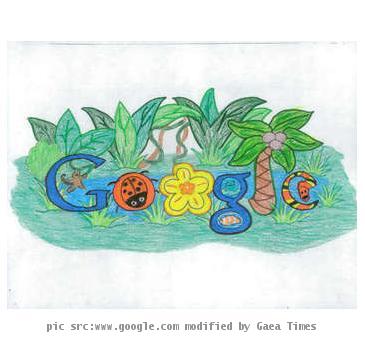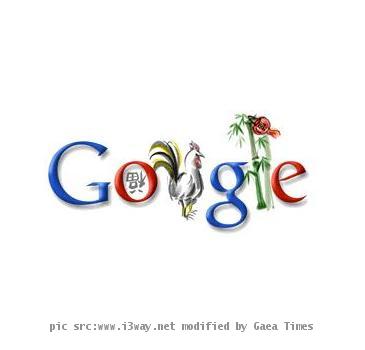 Google wins permission to keep website in China
SAN FRANCISCO — Google won permission Friday to maintain its website in China and keep its toehold in the world's most populous nation after bowing to pressure to eliminate a virtual detour around the country's online censorship requirements.
Entering search requests at Google.cn from within mainland China now requires an extra click, a change made last week to appease communist regulators. Users who click anywhere on the page are then taken to a site based in Hong Kong, which isn't subject to Beijing's censorship rules.
Since March, Google had been automatically rerouting search requests from the mainland to the Hong Kong service.
The small concession was enough to persuade China's regulators to renew Google's Internet license for at least another year, the company said. There was no immediate statement on the website of China's Internet regulator, the Ministry of Industry and Information Technology.
It's the latest twist in a diplomatic dance that's been unfolding since Google vowed in January to end its four-year practice of omitting search results that the Chinese government considers subversive or pornographic. Google reversed course after blaming Chinese computer hackers for an attack aimed at stealing the company's technology and e-mail information from human rights activists.
As soon as Google published a Jan. 12 blog post publicly challenging China's censorship polices, "it became clear that Google.cn could never operate the same way again," Internet analyst Scott Kessler of Standard & Poor's said.
Even if Web surfers in mainland China click on Google.cn to get to the Hong Kong search engine, China's government can still block results by using technology controls commonly known as its "Great Firewall."
Google and the Chinese government have been trying to uphold their conflicting principles while protecting their economic interests.
Google Inc., based in Mountain, View, Calif., wants to remain in China because the country is expected to be an Internet gold mine for decades. China's government seems to realize losing a technology powerhouse would be a setback in its effort to cultivate more innovation and raise its citizens' standard of living.
The latest compromise threatens to curtail Google's growth in China simply because it requires hundreds of millions of users to take an extra step to get to Google's search engine. The single additional click could diminish traffic and send Web surfers to more convenient options, such as the homegrown Baidu.com.
If that happens, Google will have fewer opportunities to show the ads that bring in virtually all its revenue.
Still, investors were relieved that Google get did not get kicked out of China's rapidly growing Internet market. Google shares edged up on the news, gaining $10.93, or 2.4 percent, to close Friday at $467.49. The stock remains down by about 25 percent so far this year, partly because of fallout from the company's stand against China's stringent censorship rules.
Google already has been losing ground in China. The company's search market share in China now stands at about 30 percent, down from roughly 35 percent at the end of last year, according to the research firm Analysys International. Baidu's share has risen slightly to about 60 percent.
China is not yet a big moneymaker for Google, accounting for an estimated $250 million to $600 million of Google's projected $28 billion in revenue this year.
But China is expected to become far more lucrative as its economy matures and even more of its population comes online. Susquehanna Financial Group analyst Marianne Wolk believes Google could be pulling in $5 billion to $6 billion annually from China's online advertising market just four years from now if it can manage to keep its market share in the 30 percent range.
The makeover of Google.cn is bound to hurt the company, but "it's a sacrifice well worth making if it means they can stay in China," Kessler said.
Google's ambitions in China extend beyond Web searches. The renewed Internet license, set to expire in 2012, means Google can continue offering music, language translation and shopping-comparison services throughout the Chinese website. The company also is trying to get a license for an online mapping service and is hoping to build up its mobile phone business in China, which has been derailed in recent months.
Motorola Inc. had replaced Google services with rival offerings from Baidu, and Google postponed the launch of two phones that were supposed to rely on its Android software.
But all of Google's peripheral services could suffer if its main traffic magnet, the search engine, loses its allure in China.
Ad spending will shift to Baidu and other Chinese sites, predicted Vincent Kobler, managing director of EmporioAsia Leo Burnett, an ad buyer for a list of customers that includes Marriott International. He said the firm was recommending clients switch to Baidu.
"Even last year, before this crisis, Baidu always was in a stronger position," Kobler said. "In terms of media buying, customers in general … are still more comfortable with Baidu."
For Beijing, the renewal tones down a high-profile dispute at a time when American and European businesses are complaining about unfair treatment by the government and saying China has become less accommodating to foreign businesses.
Renewing Google's license "was a smart move on the part of the Chinese government to kind of defuse the situation," said Paul Denlinger, an Internet consultant for startups. He doubts the friction between Google and China will disappear but thinks it will dissipate for now.
Associated Press writers Joe McDonald, Charles Hutzler and Cara Anna in Beijing contributed to this report.
Filed under:
Google
,
Information Technology
,
Politics
,
Society
,
Technology
Tags:
Asia
,
Beijing
,
China
,
Computing And Information Technology
,
East Asia
,
Fallout
,
Greater China
,
Hong Kong
,
International Incidents
,
Materials
,
North America
,
Products And Services
,
San Francisco
,
Software
,
United States