How to keep off FarmVille on Facebook
By Jayita, Gaea News Network
Monday, February 22, 2010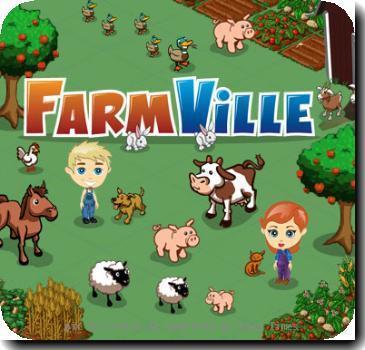 more images
FarmVille is one of the most popular apps of Facebook. It's a fun game which people on Fecebook love to play. Facebook users feel kind of addiction to the game and go farming with their friends in Farmville.
Farmville is equally popular among young and old people. Nearly 80 million people play this Facebook-platform game. It has earned recognition as "Social Networking Game" of the year.
On Facebook you would be getting continuous updates of Farmville. Whenever your friends accomplish a milestone with his/her farm, news feed updates are sent to you. When lots of your friends are playing this game, you might also feel indulging in it.
But what if you don't enjoy SIM-type games? In that case you would find the Farmville news feed updates and notifications a bit annoying. Don't feel bad, there is way to get rid of this advertises.
1. Hide Farmville Updates

When you find a Farmville updates in your news feed, move the cursor to the right of the update and you will find the "Hide" option (as shown in the example above). Just click on it to get another three options. You probably would not like to hide that friend. So, our suggestion is click on "Hide Farmville" and get the app disabled.
2. Block FarmVille Notifications

Reluctant to join Farmville ? You can easily ignore the notifications send by your friends to join them in Farmville. The simplest way is to click the "x" next to the notification, when you receive to block the FarmVille application. If you want to do this preemptively, for all notifications of Farmville, search for the FarmVille application using the Facebook search bar. Then go to the application page, and look for the "Block Application" link directly below the application image. Clicking on it will prevent you from getting further Farmville notifications, but it won't hide news feed updates from friends.