IBM to boost tech donations to nonprofits by nearly a third over next few years
By AP
Wednesday, May 12, 2010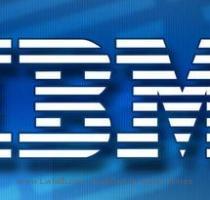 IBM to boost tech donations to nonprofits
ARMONK, N.Y. — IBM Corp. plans to increase its donations of technology to schools and nonprofit groups by nearly one-third over the next three years.
The increase — to $175 million per year from $135 million per year currently — represents a small fraction of IBM's overall revenue. But the company says its "Trailblazer" grants are vital for small organizations that otherwise might not be able to afford its products.
Increasingly IBM is donating software and technology services. IBM gets tax breaks for hardware and software it donates, but not services.
Among the recent recipients of IBM's donations: A program in Boston that got training on how social-networking services could reach high school students and advise them on college financial aid.