Kelsey Grammer backs new network providing entertainment for political conservatives
By David Bauder, AP
Wednesday, September 8, 2010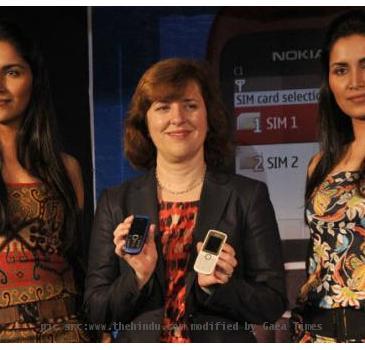 more images
Network for conservative entertainment launches
NEW YORK — Actor Kelsey Grammer is an investor and public face supporting a new network that launched Wednesday with entertainment designed to appeal to political conservatives.
RightNetwork, whose first series, "Running," follows the fortunes of a couple of Tea Party-backed candidates for public office, is also trying a new model to establish itself. It is initially making programming available through video-on-demand services, the Internet and through mobile phones, bypassing the route of traditional TV networks with a spot on channel lineups.
Investors hope that the support of a conservative audience that has made Fox News Channel and radio hosts such as Rush Limbaugh successful could also work for entertainment programming, said Kevin McFeeley, RightNetwork's president.
"We feel the precedent has been set," he said.
Grammer, the Emmy-winning star of "Frasier," said the network represented a desire by him and some political friends "to stop allowing people who hate us to define us."
"If you have NBC, ABC, you have entire networks flooded with a very particular point of view," he said. "They won't admit it, but it's clearly the way it is. There's plenty of room for us."
Initial programming also includes "Right2Laugh," with standup comedians Evan Sayet, Kivi Rogers and Adam Yenser; "Politics and Poker," with card players sitting around talking politics; and "Leftovers," with Yenser hosting a "lighthearted look" at current news and entertainment. New episodes are made available every couple of weeks, McFeeley said. Some of the candidates featured in "Running" have already lost primary bids.
In the works is a sitcom called "Moving Numbers," about quirky political consultants trying to elect a candidate to the U.S. Senate. McFeeley said the RightNetwork will also offer some vintage programming, such as old episodes of William F. Buckley's "Firing Line" and Milton Friedman's "Uncommon Knowledge."
"We're not out to vilify or accuse or identify anybody as an enemy," Grammer said. "We're out there to encourage people to open their minds and take a look at some things that we as a group of people believe is the right direction for the country."
Jeff Cohen, an Ithaca College journalism professor and liberal activist, questioned whether the kind of audience that likes conservative talk shows want something similar in entertainment, and whether it can be pulled off.
"Comedy requires irony," Cohen said. "It can't be frothing with hate or fear. Drama requires complexity. It can't be all black and white."
While Grammer narrates a programming highlight reel available on RightNetwork's website, he hasn't participated as an actor or producer in any of the network's programming. The only other investor the privately held company has identified is Ed Snider, chairman of Comcast-Spectacor and owner of the Philadelphia 76ers and Flyers.
Snider's involvement led to initial false reports this spring that Comcast Corp., the nation's largest cable company, was a backer of RightNetwork. However, the network doesn't even have a deal to distribute its programming through Comcast, which aggressively markets video-on-demand offerings. So far, Verizon FiOS subscribers are the only customers who can access the shows on demand, McFeeley said. Similarly, Nokia is the only mobile phone outlet.
It illustrates the huge challenge RightNetwork faces in trying to build its brand at a time cable and satellite companies have little space to offer new networks, said Derek Baine, a senior analyst at SNL Kagan. Only the Anime Network, which had some limited success with a specialized lineup of Japanese animation, and Fearnet, which offers horror films and has the backing of Comcast and movie distributor Lions Gate Entertainment Corp., have tried the video-on-demand model to start, he said.
"The problem is, you've got to get a way for people to find you," Baine said. "Without big marketing dollars, how are people going to know you are on the air?"
McFeeley said the video-on-demand approach will mirror the way people are increasingly watching television, by picking and choosing from programming and making their own schedules. He said the company will specially target potential conservative viewers with e-mail messages touting the product.
With billboards, "we're trying to hit some of the major media markets to let people know that we've arrived," he said.
Grammer said he "came out" as a conservative in Hollywood 20 years ago and said it hasn't affected his work, although he wouldn't advise a young actor with similar views to talk about them. He said that it's not "right-wing nuts" who are behind the network.
"We're middle-of-the road people who have a fairly conservative approach to government, that's all. Less government," he said. "It's not some insidious group of people who are plotting some horrible takeover."
Online:
www.rightnetwork.com