NY files antitrust suit against chip maker Intel, claims company paid billions in kickbacks
By David B. Caruso, AP
Wednesday, November 4, 2009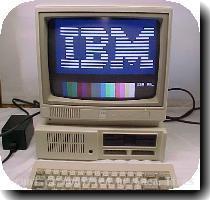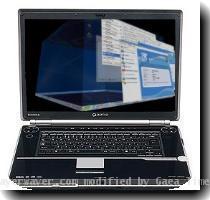 NY joins the antitrust effort against Intel
NEW YORK — The legal challenges to Intel Corp.'s sales tactics mounted Wednesday as New York's attorney general accused the world's biggest computer chip maker of using "illegal threats and collusion" to dominate.
In filing a federal antitrust lawsuit, Attorney General Andrew Cuomo accused Intel of using its market prowess to "rule with an iron fist."
Intel's chips act as the "brains" of 80 percent of the world's personal computers. Cuomo said Intel paid billions of dollars in kickbacks to computer manufacturers and retaliated against those that did too much business with Intel's competitors, namely Advanced Micro Devices Inc.
"Rather than compete fairly, Intel used bribery and coercion to maintain a stranglehold on the market," Cuomo said in a written statement. "Intel's actions not only unfairly restricted potential competitors, but also hurt average consumers who were robbed of better products and lower prices."
An Intel spokesman, Chuck Mulloy, denied the latest charges, as the company has in the past, and said Intel's sales practices were legitimate.
"We never threatened anyone," he said.
At issue are the large annual rebates Intel pays to big customers. Intel has described the rebates as simple volume discounts, but some regulators have disagreed, saying they illegally penalize Intel's customers for going with rivals' products, namely chips from AMD.
AMD has been complaining to regulators for five years that Intel has broken antitrust laws to keep AMD's market share down. The company has found its most sympathetic ear abroad.
In May, the European Union fined Intel a record $1.45 billion, and last year Korea's Fair Trade Commission fined Intel $18.6 million. Intel is appealing both rulings. In 2005, Japan's Fair Trade Commission found that Intel violated antitrust rules there. Intel accepted that ruling without admitting wrongdoing.
The U.S. Federal Trade Commission is also investigating. That probe might take on increased urgency considering the mounting charges and the Obama administration's pledge to pursue antitrust cases more vigorously than the Bush administration did.
The FTC has investigated Intel before for evidence of anticompetitive conduct, but the company emerged relatively unscathed.
The FTC dropped one probe in 1993, and after another probe accused Intel in 1998 of violating federal law by withholding technical information about its processors from computer makers with whom Intel was involved in patent disputes. Intel settled that case the following year.
Technology analyst Rob Enderle said Intel may be facing a harder fight this time. He said the company worked through its problems "elegantly" in the 1990s, but has become "much more combative" in the past decade in its dealings with regulators.
"This could represent one of the biggest dangers that Intel has ever faced," Enderle said.
Cuomo's lawsuit was filed in U.S. District Court in Wilmington, Del., the same arena in which AMD sued Intel four years ago, accusing the rival of anticompetitive behavior. A trial is scheduled to begin in a few months.
AMD's lawsuit quoted managers from Toshiba saying Intel's financial incentives amounted to "cocaine." It also said executives from Gateway complained that Intel's threats of retaliation for working with AMD beat them "into guacamole."
Mirroring AMD's accusations, Cuomo said Intel's rebates were illegally designed to squash competition.
Computer maker Dell Inc. alone was paid almost $2 billion in such rebates in 2006, the state said, in exchange for an agreement not to market products from AMD.
Cuomo said Intel also resorted to "bullying" customers that didn't play along. Among other things, he said, Intel would threaten to end joint development ventures, and instead direct funding to a manufacturer's competitors.
The lawsuit said the fear felt by Intel's customers was revealed in internal e-mails, including one from an IBM Corp. executive who wondered in 2005 whether the company would risk too much by strengthening its business ties to AMD.
"Can we afford to accept the wrath of Intel?" he wrote, according to the lawsuit.
Another Dell executive worried that Intel's chairman and CEO would wage "jihad" against the computer maker if it did more business with AMD.
Intel denies that it improperly pressured Dell or any other company.
"We disagree with the New York attorney general," Mulloy said. "Neither consumers, who have consistently benefited from lower prices and increased innovation, nor justice, are being served by the decision to file a case now. Intel will defend itself."
Intel, which has its headquarters in Santa Clara, Calif., owns about 80 percent of the worldwide microprocessor market, while AMD in nearby Sunnyvale essentially has the rest. Technical missteps by AMD and the company's deep financial problems have contributed to some of its challenges, but the company claims Intel's illegal tactics have hindered its progress as well.
Shares in Intel gained 23 cents, or 1.3 percent, to close Wednesday at $18.59, while AMD shares rose 5 cents, or 1.1 percent, to close at $4.69.
Robertson reported from San Francisco.
Filed under:
Dell
,
IBM
,
Information Technology
,
Politics
,
Technology
Tags:
Computer Hardware
,
Computing And Information Technology
,
Consumer Electronics
,
Government Regulations
,
Industry Regulation
,
Monopoly And Antitrust
,
New York
,
North America
,
United States