Software maker SAP's 2nd-quarter profit up 15 percent on growth in US, emerging markets
By AP
Tuesday, July 27, 2010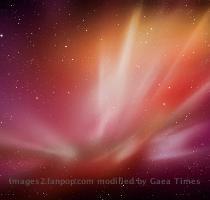 SAP's 2nd-quarter profit up 15 percent
BERLIN — Business software maker SAP AG said Tuesday that growth in the United States and emerging markets helped it to a 15 percent increase in second-quarter net earnings.
SAP earned €491 million ($636 million) in the April-June period, up from €426 million in the same period a year earlier, according to the company's preliminary earnings statement.
Total revenue increased 12 percent to nearly €2.9 billion from €2.6 billion a year ago, it added. Revenue from software and software-related services was up a stronger 16 percent, to €2.26 billion from €1.95 billion.
SAP, based in Walldorf, Germany, also said it has completed its cash tender offer for U.S. database software maker Sybase Inc. — a $5.8 billion takeover that won clearance from the European Commission last week.
SAP, whose programs help companies like Apple Inc.'s iTunes do back-office work such as payroll, inventory management and accounting, said it was seeing increased investment from companies of all sizes and from many sectors.
"We had outstanding growth in strategic markets like the U.S. and we saw continued double-digit growth in key emerging markets in Latin America and Asia," co-CEO Bill McDermott said in a statement. He credited "renewed customer confidence" as a factor in the second-quarter performance.
First-half net earnings were up 41 percent at €878 million from last year's €622 million. Total revenue was up 9 percent at €5.4 billion, while software and software-related service revenue climbed 14 percent to €4.2 billion.
Including Sybase, SAP said it expects full-year software and software-related revenue to increase by between 9 and 11 percent in constant-currency terms.
With the acquisition, SAP said it expects that it "will be able to extend its reach into new user categories well beyond its traditional user base."
Sybase will continue to operate as a separate company under its current CEO, John Chen, SAP said. It added that "Sybase's expertise in the mobile business will be a key driver for the Sybase and SAP vision for the unwired enterprise."
SAP shares were down 1.5 percent at €36.70 in early Frankfurt trading.