Sony reports quarterly red ink, trims full-year loss forecast amid gradual recovery from slump
By Yuri Kageyama, AP
Friday, October 30, 2009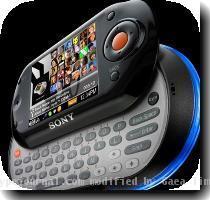 more images
Sony stays in the red, trims annual loss forecast
TOKYO — Sony reported a smaller-than-expected 26.3 billion yen ($289 million) quarterly loss as cost cuts combined with healthy sales of PlayStation 3 game consoles and Michael Jackson hits helped it inch toward recovery.
The Japanese electronics and entertainment giant has been battered by the global slowdown, sliding prices of gadgets and its failure to produce new blockbuster consumer products. But Tokyo-based Sony Corp. said Friday it now expects a smaller flow of red ink for the full fiscal year through March 2010.
It's forecasting a 95 billion yen ($1 billion) loss compared with the initial projection for a 120 billion yen ($1.3 billion) loss. The new forecast is marginally better than the 98.9 billion yen loss it suffered the previous fiscal year.
Chief Executive Howard Stringer has promised a turnaround at Sony since taking the helm in 2005, but convincing results have been slow in coming.
Stringer has appointed a new and younger management team he says will better bring together Sony's sprawling empire, including gaming, electronics and entertainment.
A Welsh-born American and the first foreigner to head Sony, Stringer has carried out aggressive cost cuts, shutting plants, reducing suppliers and slashing jobs by the thousands. But the global economic slump and lack of hit products like Apple's iPhone and Nintendo's Wii have hampered recovery efforts.
Sony, whose global competitors include South Korea's Samsung Electronics Co., said it managed to turn a profit in the July-September quarter at its core electronics and device business. But Sony acknowledged its liquid crystal display TVs and game machine computer chip businesses continued to be hurt by intensifying price competition.
The perk Sony got from nostalgic demand for Jackson albums following his death in June wasn't enough to offset the losses in its other divisions.
Other best-selling albums for the quarter included Whitney Houston's "I Look To You" and the King of Leon's "Only By The Night," Sony said in a statement.
A strong yen, which diminishes the overseas earnings of Japanese exporters, erased 77 billion yen ($846 million) from Sony's quarterly operating profit.
The rising yen hurt Sony's gaming business despite stronger sales of the PlayStation 3, which got a lift from a recent price cut. Sony sold 3.2 million PlayStation 3 machines around the world during the latest quarter, compared to 2.4 million the same period the previous year.
Sony hopes to sell 13 million PlayStation 3 consoles for the fiscal year through March 2010. But sales of its predecessor PlayStation 2 have been lagging, hurting profitability, it said.
Sony, which also makes Walkman portable music players and Bravia flat-panel TVs, had reported a 20.8 billion yen profit for the July-September period last year.
Analysts surveyed by Thomson Reuters had expected a 40 billion yen loss ($440 million) for the July-September quarter this year and were expecting full year losses to be reduced to 89 billion yen ($978 million).
Sony Chief Financial Officer Nobuyuki Oneda said cost cuts were on track, but a quick turnaround in TV operations would be tough.
"It would be difficult for us to achieve Samsung's profitability in TVs just by competing in hardware," he said at a briefing, citing the South Korean rival's attractive products as well as a more favorable exchange rate.
Sony needs to do more with more futuristic models such as the 3-D TVs planned for next year to one-up Samsung, said Oneda. He also said the PlayStation 3 business would not be profitable until 2010, partly because of the price cut in August by $100 to about $300.
Samsung Electronics said Friday its third-quarter net profit tripled to a record 3.72 trillion won ($3.14 billion) amid higher prices for computer memory chips and increased sales of consumer products from flat screen TVs to mobile phones.
Sony's quarterly sales plunged nearly 20 percent to 1.66 trillion yen ($18.2 billion) from 2.07 trillion yen the same period the previous year. The global slowdown dragged on consumer spending and the strong yen pushed down overseas sales when translated into yen.
Sony said its Vaio PC business took a hit from flagging global sales and the yen. But its financial services division boosted sales amid solid investments at insurer Sony Life as the Japanese stock market recovered.
Not so positive were results at its movie section which lacked major theatrical releases except for "District 9″ and "Julie & Julia," according to Sony.
The company booked equity-related losses for poor results at joint ventures, including Sony Ericsson Mobile Communications, which makes cell phones, Sony BMG Music Entertainment and S-LCD Corp., which makes flat-panel TVs with South Korean rival Samsung Electronics Co.
For the first six months of the fiscal year, Sony lost 63.4 billion yen ($697 million yen), a reversal from a 55.79 billion yen profit for the first half of fiscal 2008, on 3.261 trillion yen ($35.8 billion) sales, down 20 percent from the previous year.
Sony shares, which nose-dived to about 1,500 yen ($16) earlier this year, gained 2.8 percent to close at 2,785 yen ($30) in Tokyo.