AP News in Brief
By AP
Thursday, July 30, 2009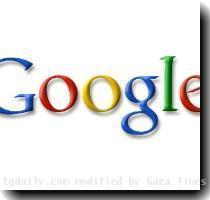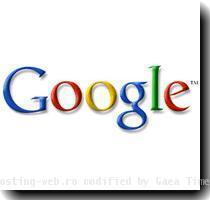 AP News in Brief
Obama seeks equal partnership in Asia; welcomes China's growing economic muscle
TOKYO (AP) — President Barack Obama pressed on with his mission to repair America's global standing, telling Asians he was determined to engage them as equal partners in the economy, diplomacy and security.
In a 40-minute speech Saturday that ranged across the multitude of issues, the president declared the United States a "nation of the Pacific. Asia and the United States are not separated by this great ocean; we are bound by it."
While he offered few specifics on the key issues of trade, Obama reached out warmly to China — soon expected to overtake Japan as the world's No. 2 economy — applauding Beijing's robust strides as a burgeoning economic engine.
"We welcome China's efforts to play a greater role on the world stage, a role in which their growing economy is joined by growing responsibility," Obama said in the speech to 1,500 prominent Japanese in a soaring downtown Tokyo concert hall.
It was the fifth major foreign address of Obama's 10-month presidency, continuing the sharp break with the unilateral approach that marked international relations under the Bush administration.
Funerals planned across country Saturday for several killed in Fort Hood shooting rampage
KIEL, Wis. (AP) — Staff Sgt. Amy Krueger was set to deploy to Afghanistan for a second time in December, and she knew her mission: Catch Osama bin Laden. When her mother said she couldn't do it alone, the soldier defiantly told her, "Watch me."
Krueger and several of the other 12 victims of the Fort Hood shooting rampage were set to be mourned at funerals across the country Saturday.
On Friday, hundreds packed into the Kiel High School gymnasium for a visitation for Krueger, 29, who was remembered as a determined young woman who signed up for the U.S. Army Reserves after the 2001 terrorist attacks.
"I'm a true believer that she will see Osama in, in the end," said Geneva Isely, 57.
"We know what happened, but we don't know why it happened," Isely said. "To give her all the way she did — and on United States soil. Just unbelievable."
A politically risky and legally challenging setting chosen for NYC trial of 9/11 suspects
WASHINGTON (AP) — In a move both politically and legally risky, the Obama administration plans to put on trial the professed mastermind of the Sept. 11 terror attacks and four alleged accomplices in a lower Manhattan courthouse.
The venue for the biggest trial in the age of terrorism means prosecutors must balance difficult issues such as rough treatment of detainees and sensitive intelligence-gathering with the Justice Department's desire to prove that the federal courts are able to handle terrorism cases.
Attorney General Eric Holder announced the decision Friday to bring Khalid Sheikh Mohammed and four others detained at Guantanamo Bay, Cuba, to trial in a courtroom barely a thousand yards from the site of the World Trade Center's twin towers they are accused of destroying.
Trying the men in civilian court will bar evidence obtained under duress and complicate a case where anything short of slam-dunk convictions will empower President Barack Obama's critics. U.S. civilian courts prohibit evidence obtained through coercion, and a number of detainees were questioned using harsh methods some call torture.
Holder insisted both the court system and the untainted evidence against the five men are strong enough to deliver a guilty verdict and the penalty he expects to seek: a death sentence for the deaths of nearly 3,000 people who were killed when four hijacked jetliners slammed into the towers, the Pentagon and a field in western Pennsylvania.
Google revises plan to expand digital book library in latest attempt to clear legal hurdles
SAN FRANCISCO (AP) — Internet search leader Google will ease its control over millions of copyright-protected books earmarked for its digital library if a court approves a revised lawsuit settlement that addresses objections of antitrust regulators.
The offer comes two months after the U.S. Justice Department balked at Google's original agreement with authors and publishers, warning the arrangement could do more harm than good in the emerging market for electronic books.
Google Inc. is hoping to keep the deal alive with a series of new provisions. Among other things, the modified agreement provides more flexibility to offer discounts on electronic books and promises to make it easier for others to resell access to a digital index of books covered in the settlement.
Copyright holders also would have to give more explicit permission to sell digital book copies if another version is being sold anywhere else in the world.
The concessions filed late Friday in New York federal court are just the latest twist in a class-action lawsuit filed against Google four years ago by groups representing the interests of U.S. authors and publishers. The suit alleged Google's ambition to make digital copies of all the books in the world trampled their intellectual rights.
Splash! NASA's moon crash struck lots of water, making moon an enticing place to visit again
LOS ANGELES (AP) — The lunar dud for space enthusiasts has become a watershed event for NASA.
Spacecraft that crashed into the moon last month kicked up a relatively small plume. But scientists have confirmed the debris contained water — 25 gallons of it — making lunar exploration exciting again.
Experts have long suspected there was water on the moon. So the thrilling discovery announced Friday sent a ripple of hope for a future astronaut outpost in a place that has always seemed barren and inhospitable.
"We found water. And we didn't find just a little bit. We found a significant amount," Anthony Colaprete, lead scientist for the mission, told reporters as he held up a white water bucket for emphasis.
He said the 25 gallons of water the lunar crash kicked up was only what scientists could see from the plumes of the impact.
Ohio executions set to resume using 1-drug method that is untested on condemned prisoners
COLUMBUS, Ohio (AP) — Ohio's death chamber is set to resume executions next month using a single drug that has been used in the U.S. to euthanize pets but never to put condemned prisoners to death.
Barring legal challenges, condemned inmate Kenneth Biros is scheduled Dec. 8 to be the first prisoner in the nation to be executed using a single dose of the drug thiopental sodium instead of the combination of three drugs that the state had been using.
A federal judge had temporarily halted Biros' execution because of the botched execution of Romell Broom in September, which prompted the new execution method announced Friday. Executioners couldn't find a suitable vein on Broom to administer the lethal drugs, and he walked away from the execution chamber after the governor issued a temporary stay.
Broom is sentenced to die for raping and murdering a 14-year-old girl in 1984.
In announcing plans to switch to a one-drug method by Nov. 30, Ohio waded into uncharted waters. Death penalty opponents praised the new rules as a step forward — albeit one that has never been tried on prisoners. However, the decision is almost certain to be appealed and draw the close attention of other states that have long used the three-drug method.
Lebanon's new Cabinet faces tough challenges on keeping unity, tackling Hezbollah's weapons
BEIRUT (AP) — Lebanon's new government, a shaky coalition of Western-backed factions and the militant Hezbollah, is unlikely to tackle the chief challenge the country faces — a buildup of the Iranian-backed group's weapons — even as the rockets cause sharp new tensions with neighboring Israel.
On Wednesday, Israel released documents and photos it said proved Iran was behind a shipment of weapons seized last week, which Israel claimed was bound for Hezbollah. The group has denied any links to the arms ship. The day before, the Israeli army chief told parliament members that the Shiite group now has tens of thousands of rockets stored in southern Lebanon, and could strike deep into Israel.
The U.N. resolution that ended a bitter 2006 monthlong war between Hezbollah and Israel called for Hezbollah's disarmament, something the group has strongly rejected.
The new Lebanese government formed Monday, headed by U.S.-backed Prime Minister Saad Hariri and including two Hezbollah ministers, is not expected to make a major push to disarm the group.
The reason: Hezbollah's arsenal remains a divisive issue among the Lebanese, and any action by Hariri could immediately cause a crisis in his new government — or even a renewed outbreak of the sectarian violence that tore through Beirut in spring 2008, analysts say.
US, Russia nearing replacement for expiring arms control treaty, but technical issues remain
WASHINGTON (AP) — The United States and Russia have agreed on the broad outlines of a deal to replace a major Cold-War era arms control agreement and are trying to work out remaining technical issues, U.S. officials say.
The U.S. administration hopes that President Barack Obama and his Russian counterpart, Dmitry Medvedev, will be able to sign a replacement for the Strategic Arms Reduction Treaty when Obama travels to Europe to accept the Nobel Peace Prize on Dec. 10.
A new agreement would be a step toward the Obama administration's promise to work toward a nuclear-free world and could offer momentum for other arms control and nonproliferation goals. It would also illustrate improving relations with Russia at a time when Washington is looking for cooperation on issues including reining in Iran's nuclear ambitions.
Obama and Medvedev agreed at a Moscow summit in July to cut the number of nuclear warheads each possesses to between 1,500 and 1,675 within seven years as part of a broad new treaty. The existing START treaty, which set a limit of 6,000 warheads each, expires Dec. 5.
The remaining issues in negotiations involve procedures for the two countries to verify that the other side is meeting the terms of the treaty, two administration officials said, speaking on condition of anonymity because of the sensitivity of the negotiations. Both sides view verification procedures under the existing treaty as too onerous.
FACT CHECK: On bailouts, reformer credentials and more, Palin's bio goes rogue on some facts
WASHINGTON (AP) — Sarah Palin's new book reprises familiar claims from the 2008 presidential campaign that haven't become any truer over time.
Ignoring substantial parts of her record if not the facts, she depicts herself as a frugal traveler on the taxpayer's dime, a reformer without ties to powerful interests and a politician roguishly indifferent to high ambition.
Palin goes adrift, at times, on more contemporary issues, too. She criticizes President Barack Obama for pushing through a bailout package that actually was achieved by his Republican predecessor George W. Bush — a package she seemed to support at the time.
A look at some of her statements in "Going Rogue," obtained by The Associated Press in advance of its release Tuesday:
A frustrated Tiger Woods shoots 72; in 3-way tie with 2 Australians at Australian Masters
MELBOURNE, Australia (AP) — The tee shot sailed to the right and onto a sandy path. His driver bounced left and into the gallery. Tiger Woods couldn't get anything straight Saturday in the Australian Masters.
About the only thing that gave him hope after he struggled to an even-par 72 in the third round at Kingston Heath was seeing his name atop the leaderboard in a three-way tie for the lead with the Australian duo of James Nitties and Greg Chalmers.
"It certainly should have been a lot worse than that," Woods said.
Right when the record-setting gallery was ready to coronate the world's No. 1 player, Woods squandered a three-shot lead in six holes and had to rally over the back nine — by playing even par — just to stay in the hunt.
Woods hit one poor shot after another on a relatively benign day for scoring and created opportunities for so many others. He started with a three-shot lead. By the end of the day, a dozen players were separated by four shots.
Filed under:
Google
,
Information Technology
,
Microsoft
,
Politics
,
Society
,
Technology
,
Yahoo
Tags:
Asia
,
Astronomy
,
Australia
,
Australia And Oceania
,
Bing
,
Chase
,
China
,
Correctional Systems
,
Diseases And Conditions
,
East Asia
,
Eastern Europe
,
Europe
,
Fraud And False Statements
,
Government Programs
,
Government-funded Health Insurance
,
Greater China
,
Houston
,
Immunizations
,
Indictments
,
Infectious Diseases
,
International Agreements
,
Iran
,
Iraq
,
Israel
,
Kai chase
,
Lebanon
,
Lucia whalen
,
Massachusetts
,
Medical Research
,
Michael jackson
,
Middle East
,
Monopoly And Antitrust
,
New York
,
North America
,
Ohio
,
Olympics
,
Ownership Changes
,
Products And Services
,
Public Health
,
Russia
,
Sarah Palin
,
Technology Issues
,
Technology Law And Ethics
,
Terrorism
,
Texas
,
The Moon
,
Travel
,
United States
,
Violence
,
Violent Crime
,
Water on the moon
,
Weapons Administration
,
Wisconsin
,
World-briefly