Sony slashes e-reader prices in bid to keep up with Amazon's Kindle, Barnes & Noble's Nook
By AP
Wednesday, July 7, 2010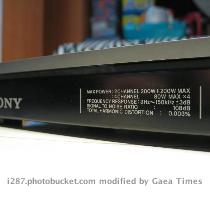 more images
Sony cuts e-reader price to stay competitive
SAN FRANCISCO — Sony has cut the prices on its electronic-book readers to keep up with competition from Amazon.com and Barnes & Noble, which both recently slashed prices on their own e-readers.
Sony Corp. spokeswoman Valerie Motis said Wednesday that Sony last week dropped the price of its Reader Daily Edition by $50, to $300. Like Amazon.com Inc.'s Kindle and Barnes & Noble Inc.'s Nook, the Daily Edition can download e-books wirelessly.
Sony lowered the price of its Reader Touch Edition by $30, to $170, and the Reader Pocket Edition by $20, to $150.
Last month, Amazon cut the Kindle price by $70, to $189, just hours after Barnes & Noble reduced the Nook price by $60, to $199. Both face competition from Apple Inc.'s iPad, which starts at $499.