VMware vSphere 4.1 Key Features and Benefits (Review)
By Avik, Gaea News Network
Saturday, July 31, 2010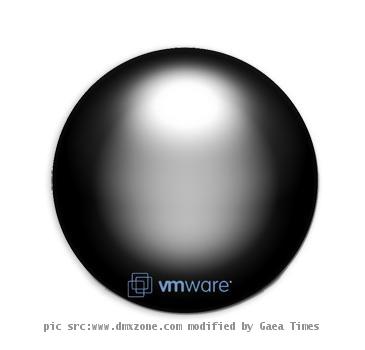 more images
VMware Inc. announced its latest upgrade of the award winning VMware virtualization platform on July 13, 2010. The company officials have depicted that VMware vSphere 4.1 comes with much more than its predecessor. VMware is widely known for its performance and quality in the industry. The most interesting fact about VMware that it is always on the run, and this is their secret in being the leader. VM VMware vSphere 4.1 is the product of its continious effort to establish new standards in virtualization technology. However, there are a few quirky issues that need to be addressed - standing on preliminary testing grounds.
Storage admins can enjoy unprecedented control over hard-to-manage consolidated I/O in VMware vSphere 4.1. Two measurements of virtualization quality are given by Memory compression and Simultaneous vMotions. Some of VMware's latest technology areas include SpringSource, RabbitMQ and Gemstone.
SpringSource began as the commercial development team leading the innovative Spring portfolio of open source projects, an effort focused on providing a simpler, lighter-weight alternative to the Java EE (J2EE) standard. With SpringSource integrated to vSphere they hope to reach a new horizon.
RabbitMQ is a complete and highly reliable, open source, enterprise messaging system based on the open standard, AMQP. It offers exceptional reliability, availability and scalability along with throughput and latency performance that is predictable and consistent.
GemStone products, like GemFire Enterprise and GemFire SQLFabric, are used to build high-performance, data-intensive solutions to scale applications by providing fast and reliable access to data. This enables applications to reliably share, store, update, and route large volumes of data in real time and with low latency.
Industry Support for VMware vSphere 4.1:
Along with the previous partners, whole lot of new bonds have been formed to gain more momentum.
Application ISVs: Eclypsis, Mitel, Novell and Siemens Healthcare
Cloud Partners: Bharti Airtel, BlueLock, Savvis, Sonda, Terremark, Tier 3 and Verizon Business
Infrastructure Partners: AMD, Blue Coat Systems, BMC, Broadcom, Brocade, CA Technologies, Cisco, Hitachi and others.
Server Partners: IBM, HP, Dell, Fujitsu and others.
Storage Partners: 3Par, CommVault, Compellent, Dell, EMC and others.
Improvements:
The features that improve VDI for VMware vSphere 4.1 include:
Transparent Memory Compression (TMC) This new feature is a must when running several desktop VM on a single host. The feature is a new overcommit technique that compresses the virtual pages, which should be otherwise swapped on disk. Each virtual machine includes a compression cache where vSphere can store compressed pages of 2KB or smaller size. TMC is enabled by default on ESX/ESXi 4.1 hosts, but the administrator can define the compression cache limits or disable TMC completely.
Storage I/O Control This feature provides quality-of-service capabilities for storage I/O in the form of I/O shares and limits that are enforced across all virtual machines accessing a datastore, regardless of the host they are running on. VDI environments are highly IO intensive and disk contention will be quickly perceived by users when interacting with their desktops. The ability to monitor and take automated actions over VMs under disk contention will definitely help in running the VDI infrastructure smoothly.
Scalable vMotion vSphere 4.1 supports up to 8 concurrent virtual machines live migrations. The engine has been significantly reworked to reach a throughput of 8GB/sec on a 10GbE link, 3 times the performance scored in version 4.0. In VDI infrastructures, where workloads can drastically change according to users interactions and activities, the ability to offload hosts quicker is essential to maintain a stable environment for users.
Distributed Resource Scheduler (DPM) DPM now has a set of scheduled tasks to help control it, turning it on and off at certain times of the day if you'd like. Disabling DPM will bring all the hosts out of standby, to help guarantee that no hosts get stuck in a useless state. On VMware View infrastructures this feature improvement will provide flexibility to set hosts to power off at night hours and automatically bring them online prior to business hours. That's GreenIT!
Memory Footprint Reduction- The hosted footprint and memory consumption (down by 40%) has been greatly reduced, speeding up some operations by a factor of 3x. Less memory overhead equals to more VDI VMs per host, or more memory available to the users.
vCenter Server 4.1 vCenter 4.1 also introduces better performance when used in conjunction with VMware View. The creation of new virtual desktops now is 60% faster and their power on timing is 3.4 times faster.
3,000 virtual machines per cluster (compared to 1,280 in vSphere 4.0)
1,000 hosts per vCenter Server (compared to 300)
15,000 registered VMs per vCenter Server (compared to 4,500)
10,000 concurrently powered-on VMs per vCenter Server (compared to 3,000)
120 concurrent Virtual Infrastructure Clients per vCenter Server (compared to 30)
500 hosts per virtual Datacenter object (compared to 100)
5,000 virtual machines per virtual Datacenter object (compared to 2,500)
Major benefits of VMware vSphere 4.1
Though a number of significant features have been augmented to this new power packed dot release, the core functionalities stand by the basic motivations - Efficiency, Control, and Choice.
VMware vSphere 4.1 allows optimum utilization of resources paving way for more resources to be used as per requirement. The impact of the new VM Wide NUMA feature must be also considered.
Even with the new features users can operate on a platform they are familiar to.
Conclusion
Given the merits of VMware vSphere 4.1, users might run into a few errors related to HA configuration, which shouldn't come as a big surprise. HA can be relatively cranky to operate on certain occasions.
Currently, VMware vSphere 4.1 is one of the leading cloud infrastructure providers. With the inclusion of upgraded features and resolution of pending issues this release is expected to have significant draw to excel in the highly competitive cloud infrastructure industry.