Wave of strikes puts China's communist leaders on spot over labor issues
By Elaine Kurtenbach, AP
Friday, June 11, 2010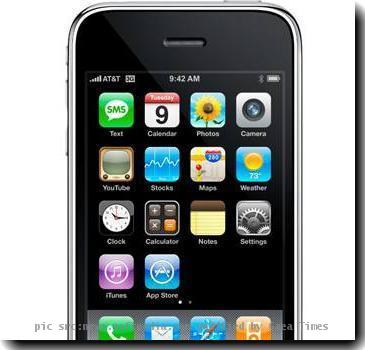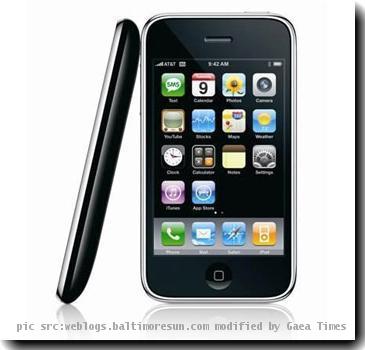 Strikes put China on spot over labor unrest
SHANGHAI — Workers demanding higher wages rallied outside a Honda plant in southern China on Friday, part of a rash of industrial action at Chinese factories highlighting growing restiveness among migrant workers.
Several hundred workers gathered at the front gates of parts supplier Honda Lock (Guangdong) Co. in the city of Zhongshan, where staff walked off the job on Wednesday.
A policeman reached by phone at the city's Xiaolan precinct confirmed the action, but said he was unable to release details without permission.
"We're keeping our eyes on this strike," said the officer, who refused to give his name as is common with Chinese government workers.
An official from the official Communist Party controlled union in Zhongshan said representatives had been sent to the scene to "handle it." She refused to give details or her name.
A receptionist who answered the plant's main number said executives were in meetings and no information could be released. A Honda Motor Co. spokeswoman in Tokyo, Yasuko Matsuura, said she had no details about the present situation.
Friday's rally came as Honda was resuming production at two other car assembly plants after resolving a three-day strike at parts supplier Foshan Fengfu Autoparts Co.
Honda said the factory employees agreed to a pay raise of 366 yuan ($53.60) per month for each full-time worker. That would increase pay for a new employee to 1,910 yuan ($280) per month.
Some workers held out for more and the union said about 30 people fought with union officials on Monday.
Japan's Brother Industries Ltd. also said it had ended a weeklong strike that had stalled production at its industrial sewing machine factory in the central city of Xi'an. Another strike, at a Taiwan-run rubber products plant west of Shanghai, also ended earlier this week after workers took to the streets demanding wage hikes.
Such incidents are an unsettling development for foreign manufacturers and a privileged communist leadership now far removed from its roots in labor movements a century ago.
Younger Chinese now seeking work in factories were raised in an era of relative plenty and have higher expectations and less tolerance for highly regimented factory living.
A spate of worker suicides at the mammoth factory complex operated by iPhone maker Foxconn in the southern city of Shenzhen has drawn particular attention to the intolerable stresses many young workers face on factory floors run with military-style discipline.
Geoffrey Crothall, spokesman for the Hong Kong based China Labor Bulletin, said workers had largely been willing to bide their time and accept their wages during the recent economic slowdown.
But since the economy began to boom again last year, they've found themselves working longer hours with no appreciable improvement in income, prompting some to take action, Crothall said.
"They see strikes have been successful elsewhere and decide to try their luck," he said.
Crothall said the strikes also revealed deep disdain for official union representatives, who are appointed by management and the Communist Party rather than elected by the workers themselves.
However, he questioned media reports saying the Honda Lock workers wanted to form their own independent union, saying it was more likely a desire simply to elect their own leaders who represented their own, and not management's, interests.
After getting battered by recession last year, Japanese companies are increasingly shifting production to China to tap its lower labor costs and get closer to its fast-growing market. But companies that rely on China for cheap labor increasingly are finding it hard to attract and keep workers, who want better pay and working conditions.
Japanese factories also often employ young workers in groups from a particular school or community, making them more likely to join together against an employer if they are dissatisfied. While little reported in the state-controlled media, word of working conditions and strikes spreads quickly via the Internet and mobile phone text messaging.
China's communist leaders, who have ruled since the 1949 revolution, are acutely aware of the power of worker unity given their own origins in the labor movements of the early 20th century.
Fearing challenges to their own hold on power, they ban unauthorized organizations and public dissent by labor or otherwise. Those who violate those bans face harassment and prosecution.
But the authorities have long tolerated limited, local protests by workers unhappy over wages or other issues, perhaps recognizing the need for an outlet for such frustrations.
In an unusually frank commentary Wednesday, the People's Daily exhorted the government-affiliated labor umbrella, the All-China Federation of Trade Unions, to do a better job as a mediator.
"Labor relations are increasingly complex and important today, but unions lack the talent needed to gain workers' trust and do their jobs well," it said.
"There is no shortage of enthusiastic, diligent cadres but there is a lack of professional personnel qualified to deal with new challenges and tasks."
Associated Press writers Christopher Bodeen in Beijing and Yuri Kageyama in Tokyo and researchers Ji Chen in Shanghai, Xi Yue, Zhao Liang, and Bonnie Cao contributed to this report.
Filed under:
Politics
,
Society
,
Technology
,
Telecommunications
Tags:
Asia
,
China
,
East Asia
,
Greater China
,
Hong Kong
,
Japan
,
Labor Issues
,
Personnel
,
Political Issues
,
Political Movements
,
Shanghai
,
Tokyo