A look at economic developments and activity in major stock markets around the world
By AP
Tuesday, April 13, 2010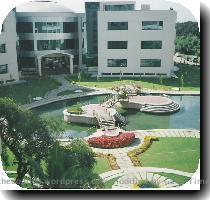 more images
A look at global economic developments
A look at economic developments and activity in major stock markets around the world Tuesday:
BEIJING — Chinese President Hu Jintao rebuffed U.S. calls to re-value China's currency, telling President Barack Obama that any tinkering with the yuan will be done by Beijing in accord with domestic interests.
Hu had defended China's policy of pegging the yuan to the dollar at a Monday meeting with Obama in Washington and said changes to the exchange rate would not come from U.S. pressure.
"Detailed measures for reform should be considered in the context of the world's economic situation, its development and changes as well as China's economic conditions. It won't be advanced by any foreign pressure," Hu said in remarks released by China's Foreign Ministry on Tuesday. He said reform would come based on China's "own economic and social development needs."
The benchmark Shanghai Composite Index rose 1 percent, while Japan's Nikkei 225 fell 0.8 percent, Hong Kong's Hang Seng index dropped 0.2 percent, Australia fell 0.7 percent and Malaysia slid 0.4 percent.
ATHENS, Greece — Heavily indebted Greece intends to keep tapping bond markets for much-needed cash and resist using a European financial lifeline, top officials said after successfully raising euro1.56 billion in a treasury bill auction.
Although investors flocked to buy the bills, the interest rate was punishingly high compared to Greece's previous short-term debt auction, underlining the difficulty Greece faces in trying to dig out from under its debt pile.
In Europe, the FTSE 100 index of leading British shares closed down 0.3 percent, Germany's DAX fell 0.3 percent and the CAC-40 in France was 0.5 percent lower.
PARIS — French Finance Minister Christine Lagarde says the European Union's proposed euro30 billion ($40 billion) loan package for debt-saddled Greece eliminates any doubts over its resolve to aid a member state.
PARIS — Recovery in the world's biggest economies could be jeopardized if crude oil prices stay over $80 per barrel, the International Energy Agency said.
LONDON — Britain's financial regulator fined and banned two former executives of mortgage lender Northern Rock for misreporting figures on loan arrears.
Northern Rock was the country's first major casualty of the global credit crunch.
The pair are the only senior executives of a British banking institution to be formally penalized for misconduct in the wake of the government's multibillion bailout of the sector in 2008.
MUMBAI — Infosys Technologies Ltd., India's bellwether information technology outsourcing company, said quarterly profit rose 8.7 percent in dollar terms as a revival in demand for services spread to European and manufacturing clients.
BEIJING — China has eased requirements for companies to qualify for government purchasing of technology after a plan to favor domestic technology was met with heavy criticism from other countries and business groups.
Beijing caused alarm among foreign companies with a November announcement that it would favor technology developed in China when buying computers and other goods on which the government spends billions of dollars each year.
The government is the biggest customer for many types of computer and other technology.
MANILA, Philippines — The Asian Development Bank raised its regional growth forecast this year from 6.6 percent to 7.5 percent, but warned that governments need to adjust policies to avoid shocks that could hamper their recovery.
BEIJING — China announced antidumping duties of up to 64.8 percent on U.S. and Russian steel used by the power industry amid a series of disputes with the United States and other trading partners.
BUCHAREST, Romania — Direct foreign investment in Romania dropped sharply for the first two months of the year compared to 2009, the central bank reported.
Filed under:
Information Technology
,
Infosys
,
Technology
Tags:
Asia
,
Beijing
,
China
,
East Asia
,
Europe
,
Greater China
,
Greece
,
North America
,
United States
,
Western Europe