Fighting a pandemic digitally: News about threats like swine flu move faster than virus
By AP
Monday, February 15, 2010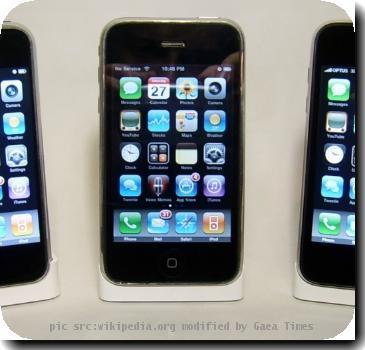 more images
Fighting pandemics like swine flu in digital age
PHILADELPHIA — A tap on the HealthMap iPhone application brings up a cluster of red pins on a map, representing nearby cases of swine flu. Another tap brings up a form for ordinary Americans to add to the collection by reporting bouts they have or know about.
HealthMap Outbreaks Near Me is among scores of iPhone apps, along with social networks, Wikipedia and flu-tracking sites, that give consumers new ways to share information, shape conversations and keep tabs on swine flu and other health threats like it.
With instant two-way communication unavailable during past pandemics and smaller outbreaks, the public now can help paint a fuller picture of what's happening and complement the often delayed and restrained announcements from health officials.
And though swine flu infections have been waning since October, the apps and other digital tools have transformed the way such health crises will be tracked in years to come. They offer a window into the opportunities — and dangers — that come with the rapid spread of information from everyday people.
These digital tools could open the door to mass panic from unreliable or false reports. After all, the public is often unfamiliar with medical terminology and can mistake ordinary colds for more serious illnesses such as the swine flu. And there isn't ample evidence that people are actually changing their behavior as a result of these tools.
Ultimately, these tools may be no more than a fun way for people to connect — not entirely useful, perhaps even misleading.
Still, the more than 100 swine flu apps for Apple Inc.'s iPhone, either free or for a fee, may mollify some concerns people have about health outbreaks because people don't like to be kept in the dark too long.
Take HealthMap Outbreaks Near Me, which has been downloaded more than 100,000 times. By learning of outbreaks nearby, a user can take preventive measures, such as getting a vaccine or washing hands more diligently. By sharing what they know, users can feel the thrill of being the first to give and receive information.
The new strain of the H1N1 virus, also known as swine flu, claimed more than 11,000 lives and required the hospitalization of some 250,000 people, more than the number in a typical flu season.
If such an outbreak can be identified quickly, people could be warned about it sooner and help limit its spread.
That's why software developer Clark Freifeld and epidemiologist John Brownstein started HealthMap in 2006, first as a Web site before introducing apps for the iPhone in September and for mobile phones using the Android operating system later.
The project, housed at the Children's Hospital Boston and funded primarily by the Google.org foundation, automatically scours the Web for clues to a new pandemic. Users can also submit reports on cases in their areas, to supplement reports that local health officials send to federal agencies.
Because the reports from local officials have to be verified, they take longer to reach federal agencies and ultimately to reach the public. Although HealthMap tries to verify each user-submitted report, it doesn't do so as vigorously. It's willing to take the chance that some inaccurate information slips through so that all the reports — good or bad — get out more quickly.
Having learned from experiences with swine flu, HealthMap plans to tweak its system to get information out even faster the next time. That includes looking for patterns in the symptoms reported by groups of people in an area, rather than waiting for an individual to report only cases confirmed with a doctor.
Meanwhile, the CDC News Reader iPhone app, created by a company unaffiliated with the Centers for Disease Control and Prevention, offers the federal agency's swine flu updates, public health articles and travel notices. Another, SwineAware, links to swine flu statistics and briefings from the CDC and the World Health Organization.
Mark Peterson, a 23-year-old iPhone app developer from Newark, N.J., created Swine Flu 101 to provide the latest news and a state-by-state list of cases and deaths.
And beyond iPhone apps, Tim Vickers, a microbiologist in St. Louis who studies tropical diseases, has made it his mission to monitor the information exchange on Wikipedia, the collaborative encyclopedia that lets anyone contribute, regardless of expertise. Vickers said he wrote about a third of Wikipedia's article on swine flu and has edited it nearly 200 times to amplify it and correct mistakes.
Why bother? "I see my Wikipedia activity as charity work," said Vickers, 32. "One of my friends helps out in a soup kitchen. I could do that but I could put my expertise to work in a much more efficient way. I'm better at writing than cooking."
Add to that all the streams of data coming through social networks and other means. Twitter said "H1N1″ is among the 50 most tweeted topics of all time. Chatter has included prevention tips and conspiracy theories that drug companies created the pandemic to sell vaccines.
Swine flu "is the first pandemic to use digital tools," said Ann Aikin, a social media strategist at the CDC.
Whether these efforts prove useful is another matter.
"In general, having more information is better than less," said David Bell, a marketing professor at the University of Pennsylvania. But there's a danger that "the information gets transmitted over and over and the story changes."
The CDC tries to respond to errors it sees online. Early in the swine flu outbreak, for instance, some people on Twitter cited eating pork as a risk. The federal agency tweeted back: "you can NOT get swine flu from eating pork." The CDC won't catch every instance of misinformation, though, including those spread through restricted circles on Facebook and elsewhere.
Cindy Capitani, a 45-year-old blogger from Rutherford, N.J., said she keeps a skeptical eye on what she reads, checking rumors of swine flu cases against reports from media sources she trusts, such as The New York Times. But with so much swine flu information on the Internet, she's getting data overload.
"Everyone has something to report, a tidbit to share, a link to a news article, a tip from a blog … We've all become aggregators and disseminators," she wrote in her blog. "Sometimes, it's better not to know anything, not to share, not to care, and just be."
Filed under:
Apple
,
Facebook
,
Technology
,
Telecommunications
,
Twitter
Tags:
Communication Technology
,
Computing And Information Technology
,
Consumer Electronics
,
Disease Outbreaks
,
Diseases And Conditions
,
Epidemics
,
Geography
,
Infectious Diseases
,
Mobile Communications
,
Mobile Media
,
North America
,
Pennsylvania
,
Philadelphia
,
Public Health
,
Software
,
Travel
,
United States