Daylight Savings Time Bug In iPhone
By Arnab Ghosh, Gaea News Network
Sunday, November 7, 2010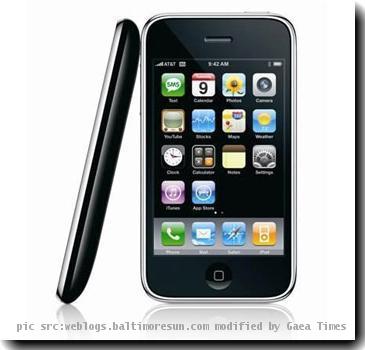 more images
CUPERTINO (GaeaTimes.com)- The Users of Apple iPhone are likely to be affected by a minor technical glitch on Monday, the company has informed. It has been reported that the alarm clock in their devices will ring one hour earlier owing to the end of the Daylight Savings Time. In USA, it becomes effective on Monday. The latest updates suggest that the users in both New Zealand and Australia have been hit by it by now. The users in the UK have not been spared either. The technology blog sites, however, say that this bug will only affect those iPhone users who have set the alarm for a temporary period of time. The iPhone users who have alarm set for every day in a week will not be bothered by it as such.
As a matter of fact a number of Apple iPhone users had no inkling about this problem and when they were hit with the alarm delay they were perplexed. Those who could not understand what was wrong with their phone or it was a bug wrote comments on Twitter. Apple has been at the receiving end for its inability to fix this flaw. The Cupertino based company, however, has said that this Daylight Savings Time glitch will be resolved with the much awaited iOS 4.2 update. This update to the OS would arrive this month itself.
Some of the iPhone users have said that Apple should have paid more attention to the Daylight Savings Time bug. Natalie Harrison, an Apple spokesperson said it is not something that would affect the majority of users.