Japan's Softbank net profit more than doubled last year on iPhone demand
By AP
Tuesday, April 27, 2010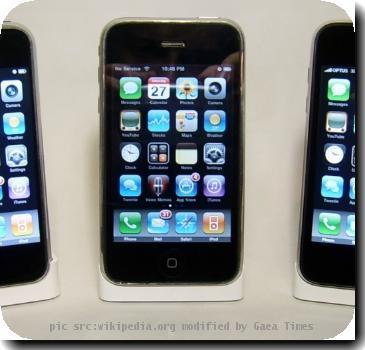 more images
Softbank net profit surges on robust iPhone sales
TOKYO — Softbank Corp., which operates the only Japanese carrier to offer the iPhone, said net profit more than doubled last fiscal year thanks to its booming mobile phone business.
The Osaka-based company booked a 96.7 billion yen ($1 billion) net profit in the year through March 31, up from 43.2 billion yen a year earlier, it said Tuesday.
Revenue rose 3 percent to 2.76 trillion yen, and operating profit jumped 20 percent to a record 465.9 billion yen.
The results underscore the growing success of Softbank's decision four years ago to buy the struggling Japanese unit of Vodafone Group PLC. The purchase, which saddled the company with sizable debts, seemed like a big gamble at the time.
Since then, however, Japan's No. 3 mobile carrier has aggressively courted subscribers away from rivals with cheap calling plans and introduced flashy ad campaigns with major stars. It has also secured exclusive rights to hit products like the Internet-friendly iPhone from Apple, which has bolstered data-related revenue.
Softbank said it added a net 1.24 million subscribers during the year as its "iPhone for everybody" campaign drove demand for the smartphone. Handset shipments also expanded, while sales costs decreased.
Its mobile operations last year accounted for almost 62 percent of revenue and more than half of operating income.
Softbank chief executive Masayoshi Son said his company did not buy Vodafone because it wanted a telephone company. Its greater goal was to gain access to the emerging mobile Internet market.
"We wanted to transform lifestyles through mobile Internet," he said at an earnings briefing in Tokyo. "That's why we introduced the iPhone."
Softbank is forecasting operating profit of 500 billion yen this fiscal year through March 2011.
It also plans to spend 400 billion yen to double the number of mobile base stations to 120,000 by the end of the fiscal year.
The CEO credited Twitter for persuading him to boost capital investments. Customers have used the microblogging service to air their complaints of Softbank's network limitations.
Son, an active Twitter user, said he has been "greatly influenced" by his followers' opinions.
The company said it aims to become the No. 1 Internet company in Asia and the top mobile Internet company. It also owns Yahoo Japan, operates broadband services and is expanding its business outside Japan. Earlier this year it bought a $20 million stake in video streaming provider Ustream Inc. of Mountain View, Calif.
Before results were announced, Softbank shares rose 0.3 percent to 2,195 yen on the Tokyo Stock Exchange, in line with the Nikkei 225 index's 0.4 percent advance.
Softbank reports earnings based on Japanese accounting standards.