News Corp posts 4th-quarter profit, reversing loss; revenue and outlook exceed expectations
By Ryan Nakashima, AP
Wednesday, August 4, 2010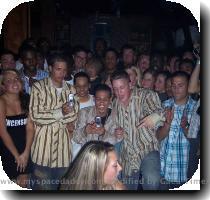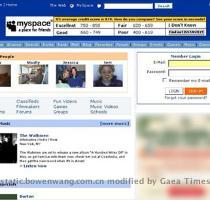 News Corp posts 4Q profit, reversing loss
LOS ANGELES — Media conglomerate News Corp. on Wednesday reported a fourth-quarter profit, reversing a loss from a year ago, as restructuring charges fell and it sold a Bulgarian TV station.
But despite a recovery in advertising revenue, the New York-based company's operating profit declined slightly to $932 million from $948 million, as lower profits at its movie studio and Sky Italia satellite television unit offset gains at its Fox cable channels, TV stations and newspapers such as The Wall Street Journal.
Its other segment, which includes social networking site MySpace, posted a bigger loss as the website's advertising revenue fell.
Revenue in the three months to June 30 grew 6 percent to $8.11 billion, as companies spent more to advertise on its media properties. That beat the average forecast of analysts surveyed by Thomson Reuters of $8.05 billion.
The operating profit was hurt by higher programming costs for such sports items as NASCAR auto races and the FIFA World Cup.
Net income came to $875 million, or 33 cents per share, compared to a loss of $203 million, or 8 cents per share, a year ago.
Adjusted earnings came to 30 cents per share, but that included a tax-related gain of 12 cents per share. Analysts had expected earnings of 20 cents per share.
News Corp.'s Class A shares rose 49 cents, or 3.5 percent, to $14.34 in after-hours trading, adding to a gain of 22 cents, or 1.6 percent, to $13.85 in the regular session.
The company said it expects its fiscal 2011 operating income to rise in the "low double-digit" percentage range from the $4.46 billion posted in fiscal 2010, as cable profits grow. That would be somewhat better than the 8 percent gain foreseen on average by analysts.
Chief Financial Officer David DeVoe said the company is unlikely to repeat the blockbuster success of the movie "Avatar" in the coming fiscal year and said foreign exchange movements will tamp down earnings growth.
Asked to speculate on the direction of the global economy, Chief Executive Rupert Murdoch said he was "very very confident of the next six months." But he added "I think there is sufficient fragility for us not to be overconfident about the … medium term."
Wedbush Securities analyst James Dix said that the fourth-quarter results were largely in line with expectations, and the company's upbeat outlook was a bonus.
"The fact that he said he's very confident over the next six months is probably viewed as an incremental positive," Dix said.
News Corp. has become a sprawling conglomerate with a lot of cash to spend — its cash balance rose to $8.71 billion in the quarter, up from $8.18 billion the previous quarter.
That has prompted speculation that it will buy up more assets, including Major League Baseball team the Texas Rangers, which Murdoch fervently denied Wednesday. "We will not be buying any sporting teams," he said.
For now, the company has devoted much of its cash horde to an offer to buy the 61 percent of British Sky Broadcasting that it doesn't already own, which it valued at 700 pence ($11.12) per share, or $11.9 billion. BSkyB has rebuffed the offer and is seeking a higher price.
News Corp. has said that it is familiar with the profitable company and sees its long-term potential, but Chief Operating Officer Chase Carey reiterated Wednesday that News Corp. could walk away if the risk is too high.
"We've been willing to sit with our current investment for many years and have other options for our cash," Carey said.
News Corp. is focused on getting regulatory approval for the deal, which could take six to 12 months, he said.
(This version CORRECTS Corrects fiscal 2010 operating profit to $4.46 billion instead of $4.64 billion, adds details, comments from conference call, analyst quote.)
Filed under:
MySpace
,
Programming
,
Social Networking
,
Technology
,
Telecommunications
Tags:
Corporate Spending
,
Los Angeles
,
North America
,
Ownership Changes
,
Personnel
,
Professional Baseball
,
Sports Business
,
United States