Retailers dangling incentives to stragglers in final days before Christmas
By AP
Thursday, December 17, 2009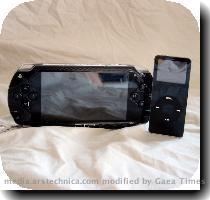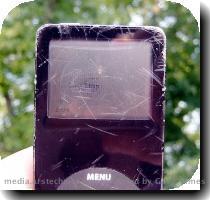 Holiday Shopping Notebook: Snuggie heats up
CHICAGO — It's a blanket. It has sleeves. And it's becoming a stalwart on gift lists everywhere.
The "as seen on TV" Snuggie and a competitor known as The Slanket are flying off shelves nationwide. So too are the knockoffs showing up in stores across the country.
"It's a super-popular item," Tom Aiello, a spokesman for Sears and Kmart, said of the Snuggie.
Last year the cult-fostering cozies, which look suspiciously like a monk's ensemble in fleece, rose to fame as the ultimate kitsch gift. But they were available only online or through TV commercials.
This holiday season, thousands of stores are stocking them, and they're so beloved by shoppers that some colors and styles are running out, said Brittany Welch, a spokeswoman for Snuggie maker Allstar Products Group.
"The original blue Snuggie is our best seller," she said in a statement. "The Snuggie blue was the original color and is viewed as the 'signature' color of the Snuggie brand. We believe this style is the one to which most consumers can relate."
Shoppers have bought about 20 million Snuggies since they went on sale in Sept. 2008. Welch said holiday sales figures weren't available but noted that because the products weren't sold in stores last year comparisons are difficult.
Aiello said sales have been strong since Black Friday when Sears made it a doorbuster, dropping the price to $9.99 for the day. (It typically sells for $14.99.)
"We haven't really seen it slow down," he said.
At Walgreens Co. drug stores, the Snuggie has become a top-selling item bearing the "As Seen on TV" mark.
Rivals are benefiting from the boom.
Of the 32 Slanket varieties available online for $21.99 to $32.99, more than half are sold out, including adult-sized versions of "The Original Blanket With Sleeves" featuring camouflage, leopard and skull-and-crossbones prints, along with travel Slankets and mini Slankets for kids.
"Sales are great, as usual," said founder Gary Clegg. He said sales have been strong for two years, and the products are sold online, through catalogs, on the QVC shopping network and in some stores.
Among the many knockoffs is the Cannon Perfect Snuggler, a "luxurious, wearable plush blanket" with adjustable sleeves and a belt. Listed for $40 at Sears, the Snuggler's most popular print is a leopard design some fashionistas might charitably describe as bold.
Even pets are getting the blanket love.
A $9.99 canine-sized Snuggie for Dogs available in pink and blue is one of the best-selling items at PetSmart, and some stores are out of certain sizes.
"Sales continue to be strong as the holiday gets closer," said spokeswoman Michelle Friedman. "It's selling well in all sizes and colors."
— AP Retail Writer Ashley M. Heher
Retailers unveil deals for holiday home stretch
Looking to lure stragglers, stores have unveiled their last batch of deals and extended hours for the final week before Christmas.
Retailers are counting on a surge in shopping in the remaining eight days to meet their sales goals for a season that has been only mildly encouraging.
Here's a selection of promotions.
— WAL-MART STORES INC.: Purchases of new $145 iPod Nanos will come with a $50 iTunes gift card Saturday through Dec. 24 — or until supplies run out. Monday through Wednesday, stores will sell 20 to 100 Zhu Zhu pet hamsters daily for $8 with a limit of two per person. Starting Sunday, Walmart will offer selected toys for $8, including a Jenga Hand-Held game and a Nerf-n-Force sword.
— J.C. PENNEY CO.: This weekend's 100 bargains include 60 percent off all women's robes, all blankets and throws and all men's hooded fleece jackets.
— MACY'S INC.: When customers buy two or more men's sweaters, shirts and T-shirts this weekend, they'll get half off the total. Other items at 50 percent off include men's sportcoats, overcoats and raincoats and selected women's cold-weather boots.
— TOYS R US: Sunday through Thursday, Dec. 24, will give away $10 gift cards with purchase of any iPod; also offering 30 percent off Nickelodeon DVDs.
— TARGET CORP.: Through Saturday, Dec. 19, purchases of the $199.99 Nintendo Wii come with a $30 store gift card, and $169.99 Nintendo DSi handheld gaming systems come with a $10 gift card. Nintendo DS games including "Legend of Zelda: Spirit Tracks" and "Mario & Luigi: Bowser's Inside Story" are $25 through Saturday as well.
— BORDERS INC.: Borders Rewards members can get 30 percent off any single item through Monday in stores or online.
— AP Retail Writers Mae Anderson and Anne D'Innocenzio
Filed under:
Technology
Tags:
Chicago
,
Christmas
,
Consumer Electronics
,
Entertainment And Media Technology
,
Games
,
Holidays
,
Macy's
,
North America
,
Occasions
,
Recreation And Leisure
,
Shopping
,
Travel
,
United States