Bing Keen On Taking the Fight To Google With Revamped Image Search
By Shaon, Gaea News Network
Wednesday, December 15, 2010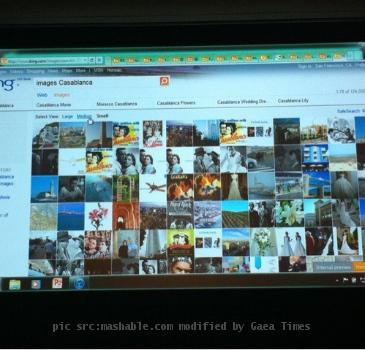 more images
Microsoft is not letting go of the title for Web Supremacy to Google without a fight. In order to revive user interest in its popular search engine Bing Microsoft has managed to launch an overhauled image search feature quite like Google had done earlier this year. The redesigned product was unveiled at the Bing Search Summit at San Fransisco. The roll out has been completed earlier in the morning.
The Bing image search will now be utilizing a grid format to display the images side by side. There will be options to choose the image size starting from small, medium and big. The large format will also contain meta data on the image. Another Feature is that Bing will be breaking down the search query of the user in order to provide more relevant results. The new feature is being called the "Smart Tabs".
Google's revamp was introduced in July by Marissa Mayer back in July. That overhaul included the removal of the Google Images frames and the Image Search Ads. Bing is closing in on its rival at least for the moment.