Microsoft posts better-than-expected 3Q on corporate spending rebound, analysts lift estimates
By AP
Friday, April 23, 2010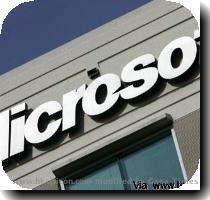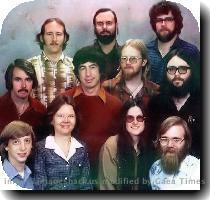 Ahead of the Bell: Microsoft sees spending rebound
PHILADELPHIA — A slew of analysts raised their revenue and profit estimates for Microsoft Corp. Friday after the software giant reported better-than-expected financial results for the third quarter and noted that corporate spending was on the mend.
Microsoft remained a cash-generating juggernaut in the quarter, driven by consumer spending on its software especially in emerging economies. But its business division revenue fell 5.9 percent year-over-year in spite of a rebound in information technology technology spending.
Janney analyst Sasa Zorovic kept his "Neutral" rating on the stock but raised his revenue estimates due to an upcoming ramp up in demand for new products such as Office and SharePoint 2010. He doesn't recommend buying the stock in the low 30's but would get in if shares fall below $30.
Shares of Microsoft fell 27 cents to $31.12 in premarket trading.
Zorovic said in a research note that he was encouraged that Microsoft's search engine, "Bing," gained market share even though it remains well behind Google Inc.
The analyst raised his revenue forecast to $14.92 billion from $14.84 billion for the fiscal fourth quarter. He also increased his revenue and earnings outlook for 2011.
Oppenheimer analyst Brad Reback raised his price target by $2 to $38. He noted that the earnings beat was smaller than last quarter's but said the first signs of companies upgrading computer systems have appeared and consumer demand has stayed strong.
Reback raised his 2010 revenue outlook by around $800 million to $62.1 billion and earnings to $2.08 per share from $2.02.
Credit Suisse analyst Philip Winslow kept his "Outperform" rating on Microsoft. He said Microsoft remains focused on reining in costs, which would set the company up to benefit from an economic rebound and increased demand from upcoming product cycles. He raised his price target to $40 from $36.50.
Jefferies analyst Katherine Egbert was encouraged that Microsoft sees Windows growth outpacing that of the PC market, while Office growth will be in line. The company's server and tools business will track server shipments.
All these are "accelerating metrics" and the "key reason to own Microsoft stock today," she said in a research note.