Columbia elected leaders approve $3M purchase of vacant office building for IBM project
By Alan Scher Zagier, AP
Tuesday, May 25, 2010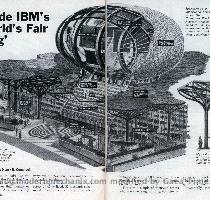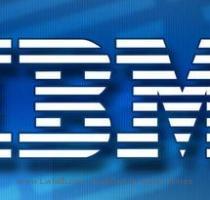 Columbia council endorses IBM project
COLUMBIA, Mo. — One week after city leaders hailed an incentive-laden effort to lure IBM and hundreds of new jobs to town, the project easily passed its first hurdle Monday night.
The seven-member Columbia City Council voted unanimously to buy an abandoned office building for $3.05 million. Starting in November, IBM will rent the building for $1 a year over 10 years, with a five-year renewal option.
That's along with an addition $28 million in state tax incentives. And while officials continued to tout the promise of a needed economic boost to the sagging local economy, at least one council member — and several citizens who spoke at the public hearing — cautioned about offering too much, too soon to Columbia's newest corporate citizen.
"In addition to being cheerleaders, it's good to have a bit of healthy skepticism," said Councilman Paul Sturtz, who before voting with his colleagues questioned the company's commitment to local hires as well as the secretive negotiations leading up to the May 17 announcement.
In return for the state and local tax incentives, IBM Corp. is contractually obligated to create at least 600 new jobs. City leaders and company officials had previously said they expect the global technology company to create as many as 800 jobs.
Local business owner Dave Griggs said the company suggested that all but 60 to 70 of the promised IBM jobs would be created from scratch as opposed to relocated positions. An IBM spokesman could not be reached for comment Monday night.
Griggs also put the project and its use of economic incentives in some local historical context.
He told council members how hundreds of local backers of the University of Missouri raised about $900,000 to build the first public university west of the Mississippi River in 1839, a project he called "the first use of economic development in the city of Columbia."
Griggs also described how Columbia lost out two years ago on another IBM technology service delivery center to Dubuque, Iowa, which he said "basically gave them the farm" with its own incentives package.
The IBM center in Columbia will be the company's third new U.S. site in the past 18 months and part of a global network of 80 similar sites. The other new centers are in Lansing, Mich., and Dubuque, Iowa.
The centers provide server system operations, security services and maintain and monitor hardware and software systems, primarily for IBM clients in the United States and abroad.
Filed under:
IBM
,
Politics
,
Technology
Tags:
Columbia
,
Dubuque
,
Iowa
,
Lost
,
Missouri
,
Municipal Governments
,
North America
,
Personnel
,
United States