German government, experts: Switch browsers until Microsoft fixes security flaw in Explorer
By AP
Saturday, January 16, 2010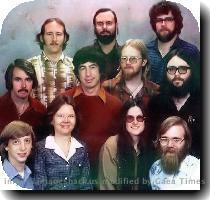 more images
German government warns against MS Explorer use
BERLIN — Microsoft Corp. on Saturday rejected a German government warning against using Internet Explorer until a patch can be developed to fix a security flaw, saying the problem is not a threat to general users.
The Federal Office for Information Security, or BSI, told Germans to avoid use of all versions of Explorer after the security hole led to hacks against Google and others.
Microsoft confirmed the weakness earlier this week after Google announced that hackers in China had pried into e-mail accounts of human rights activists. The company said, however, that the hole could be closed by setting the browser's Internet security zone to "high."
But the BSI insisted that such measures were not sufficient.
"Using Internet Explorer in 'secure mode,' as well as turning off Active Scripting makes attacks more difficult, but can not fully prevent them," BSI said in a statement released Friday.
Thomas Baumgaertner, a Microsoft spokesman in Germany, said the company was aware of the warning, but did not agree with it, pointing out that the attacks on Google were by highly motivated people with a very specific agenda.
"These were not attacks against general users or consumers," Baumgaertner said. "There is no threat to the general user, consequently we do not support this warning.
Filed under:
Browser
,
Google
,
Hacking
,
Internet Explorer
,
Microsoft
,
Politics
,
Technology
Tags:
Berlin
,
Computer And Data Security
,
Computing And Information Technology
,
Europe
,
Germany
,
Software
,
Western Europe