Pentagon: Iraqi insurgents intercepted US spy videos from Predator drones
By Pauline Jelinek, AP
Thursday, December 17, 2009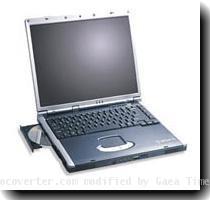 more images
Pentagon: Insurgents intercepted drone spy videos
WASHINGTON — Insurgents in Iraq and Afghanistan have intercepted live video feeds from Predator drones, a key weapon in a Pentagon spy system that serves as the military's eyes in the sky for surveillance and intelligence collection.
Though militants could see the video, there is no evidence they were able to jam the electronic signals from the unmanned aerial craft or take control of the vehicles, a senior defense official said Thursday, speaking on condition of anonymity to discuss sensitive intelligence issues.
Obtaining the video feeds can provide insurgents with critical information about what the military may be targeting, including buildings, roads and other facilities.
Shiite fighters in Iraq used off-the-shelf software programs such as SkyGrabber — available for as little as $25.95 on the Internet — to regularly capture drone video feeds, the Wall Street Journal reported Thursday. The interception, first done there at least a year ago, was possible because the remotely flown planes had unprotected communications links.
Within the last several months, the military has found evidence of at least one instance where insurgents in Afghanistan also monitored U.S. drone video, a second defense official said. He had no details on how many times it was done in Afghanistan or by which group.
The Defense Department has addressed the issue, and is working to encrypt all of its drone video feeds from Iraq, Afghanistan and Pakistan, defense officials said. One defense official noted that upgrading the encryption in the drones is a lengthy process because there are at least 600 unmanned vehicles along with thousands of ground stations to address.
Officials said that systems in key threat areas were upgraded first.
Dale Meyerrose, former chief information officer for the U.S. intelligence community, compared the problem to street criminals listening to police scanners.
"This was just one of the signals, a broadcast signal, and there was no hacking. It is the interception of a broadcast signal," said Meyerrose, who worked to field the unmanned systems in the 1990s, when he was a senior Air Force officer.
The problem, he said, is that when the drones were first being developed they were using commercial equipment, which as time goes on could become vulnerable to intercepts.
The Predator, also currently used in the hunt for al-Qaida and other militants in Pakistan, Somalia and elsewhere, can fly for hours remotely controlled by pilots thousands of miles away. It can fly armed or unarmed, and is part of a growing arsenal of such craft that includes the Reaper and Raven as well as a new, high-tech video sensor system called the Gorgon Stare, being installed on Reapers.
The military has known about the vulnerability for more than a decade, but assumed adversaries would not be able to exploit it.
Then in December 2008, the military apprehended a Shiite militant in Iraq whose laptop contained files of intercepted drone video feeds, the Journal reported. In July 2009, they found pirated feeds on other militant laptops, leading some officials to conclude that groups trained and funded by Iran were regularly intercepting feeds and sharing them with multiple extremist groups.
Defense Secretary Robert Gates asked the Pentagon's intelligence chief, James R. Clapper, Jr., to look into the problem and coordinate the work to address it. Officials said that when the intercepts were discovered, it raised concerns, but technical adjustments were not difficult and were put in motion quickly.
The hacking is just another example of how formidable and inventive the extremists can be. The U.S. has spent billions of dollars, for instance, fighting homemade bombs in Iraq and Afghanistan, the No. 1 killer of troops and the weapon of choice by militants who have easy access to the materials needed to make them and use modern telecommunications networks to exchange information about how to improve them.
Pentagon spokesman Bryan Whitman said the military continually evaluates the technologies it uses and quickly corrects any vulnerabilities found.
Associated Press writers Anne Flaherty and Lolita C. Baldor contributed to this report.
Filed under:
Hacking
,
Politics
,
Technology
Tags:
Afghanistan
,
Asia
,
Central Asia
,
Iraq
,
Middle East
,
Military Technology
,
North America
,
SkyGrabber
,
United States
,
Washington