PlayStation 3 plagued by Y2K-like bug, Sony warns of data loss if machines used before fix
By Barbara Ortutay, AP
Monday, March 1, 2010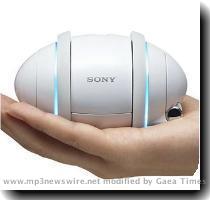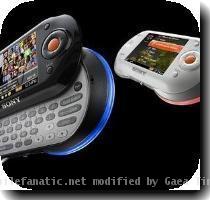 Bug plagues PlayStation 3, Sony warns of data loss
NEW YORK — Sony Corp. said a glitch has knocked PlayStation 3 users off the game console's online network, and the company warned that data loss could occur if gamers continued using the machines.
Sony said in a blog post Monday that the problem was likely caused by a bug in the clock functionality incorporated in the system, reminiscent of the Y2K bug a decade ago. The problem is affecting older PlayStation 3 models, but not the newest slim version that went on sale in September.
The company urged customers not to use the older PlayStation 3 systems until the problem is resolved, warning that doing so could cause errors and make it impossible to record gaming achievements and restore some data.
Sony would not say how many users were affected by the problem, which comes just as PlayStation 3 sales are picking up. According to the NPD Group, 276,900 units of the system sold in January in the United States, up from 203,200 a year earlier. In December 2009, meanwhile, nearly 1.4 million PlayStation 3 consoles were sold in the U.S.
Errors that PS3 users started seeing Sunday include the date of the systems being reset to Jan. 1, 2000.
The problem was reminiscent of the Y2K bug, in which programming shortcuts caused some computers to malfunction in the new millennium because they interpreted "00″ as the year 1900. Although a mass computer meltdown didn't result, as some people had feared, hiccups were reported around the world.
Other problems resulting from the Sony glitch can include an error message saying the user has been logged out of the online game network. Users' game trophies — their accomplishments — can also disappear.
Sony is not the first to deal with a Y2K-like bug years after 2000. At the end of 2008, thousands of Microsoft Corp.'s Zune media players unexpectedly crashed, prompting references to "Y2K for Zunes." Microsoft said at the time that the failures, which affected only the 30-gigabyte Zune models, were caused by a problem with their internal clock.
Sony said Monday that it hopes to resolve the problem within 24 hours.
_____
On the Net: blog.us.playstation.com
Filed under:
Microsoft
,
Programming
,
Technology
Tags:
Consumer Electronics
,
Entertainment And Media Technology
,
Games
,
New York
,
North America
,
Portable Audio Players
,
Ps3
,
Recreation And Leisure
,
Sony
,
United States