Skype Down With Snag, Later Restored
By Arnab Ghosh, Gaea News Network
Thursday, December 23, 2010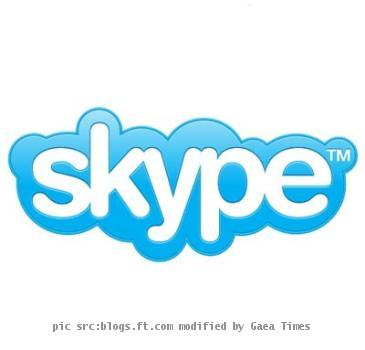 more images
SAN FRANCISCO (GaeaTimes.com)- Popular Internet telephony service provider Skype was down yesterday for as several hours and the outage affected several million users of the service all over the world. The Skype users were confused as well as annoyed when they found that they could not make calls and some others were disappointed to find the calls were getting dropped midway. The service outage started yesterday morning around 9 am and it lasted for several hours. Some users were fortunate to get things up and running by afternoon but some others were facing the outage till yesterday night as it was reported. This was not the first time in 2010 that Skype users were hit by service glitch though. The outage affected more users than those affected by the 2 day long outage which took place in 2007.
Skype went down around 9 am yesterday and the service provider apologized to the users by posting updates on its blog site as well as Twitter. The Twitter post said "Some of you may have problems signing in to Skype we're investigating, and we're sorry for the disruption to your conversations". Skype was also prompt to assure the affected users that the service will be back on track and its engineers were trying to figure out the root of the issue.
The management of Skype also tried to explain to the users why the service would take time to get back to normalcy. Skype does not work in the same way as an IM service of regular telephony. The company said that it would take several hours to restore the service that was down but there was nothing to worry about.