Gmail Extends Free Telephony Service Till 2011
By Shaon, Gaea News Network
Monday, December 20, 2010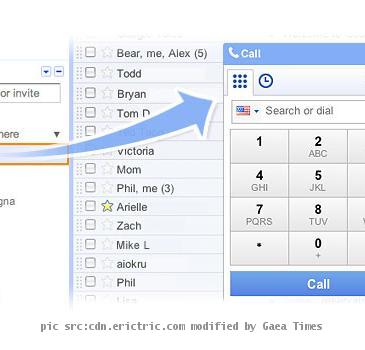 more images
I said the last time that Google Mail has slowly evolved into a force of nature and just to prove that I was not lying Google has announced another new perk for the Gmail users that is sure going to make your decision to migrate from your existing mail id (Wahoo). The tech goliath has announced that the user of Gmail will be able to make free calls to the US and Canada for at least the rest of the year.
The service when announced was quite a rage with 1 million calls getting placed within the first 24 hrs of the service going live. This stat had the pundits raving for Google's feature some even went to the extent of calling it the "Skype Killer". The free calling will get many more people hooked onto Google's service. Not much was heard of the service regarding the launch regarding updates hence it is definitely Google's queue to jump into the telephony business big time. The service originally advertised per minute rates starting at $0.02 per minute for international dialing.
So have you been making calls on the Google? Be sure to let us know in the comments section.