US tweaks NKorea on new Twitter account, says regime has underestimated power of technology
By Matthew Lee, AP
Tuesday, August 17, 2010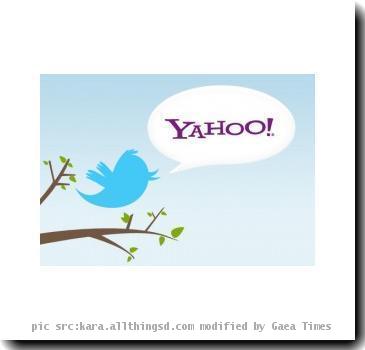 more images
US tweaks NKorea on Twitter
WASHINGTON — North Korea may think its new Twitter and YouTube accounts will be a prime platform for anti-U.S. propaganda, but the Obama administration says the world's most secretive regime may have bitten off more than it can chew by joining the networked world.
State Department spokesman P.J. Crowley said Tuesday that the U.S. welcomed North Korea to the social media forums but challenged its authoritarian leaders to allow its citizens full access to the sites, as most other governments do. And, he said that Pyongyang's elite had underestimated the power they had unleashed.
"The Hermit Kingdom will not change overnight, but technology once introduced can't be shut down. Just ask Iran," he said. He referred to unsuccessful attempts by the Iranian government to cut off access to social networking sites that opposition groups used to organize support during unrest that followed disputed elections last year.
Crowley spoke after a North Korean government-run website announced it had opened a Twitter account and a YouTube channel, in an apparent move to expand its propaganda war against South Korea and the U.S.
His comments were made on — where else? — Twitter.
Despite the foray into social networking, the vast majority of North Korea's 24 million citizens will not be able to see the posts, because their government blocks Internet access for all but the elite. Despite the restrictions, North Korea's leadership is believed to have a keen interest in information technology.
"We use Twitter to connect, to inform, and to debate," Crowley said. "The North Korean government has joined Twitter, but is it prepared to allow its citizens to be connected as well?"
(This version corrects to YouTube in 1st paragraph.)
Filed under:
Information Technology
,
Politics
,
Social Networking
,
Technology
,
Twitter
Tags:
Asia
,
Blogging
,
Computing And Information Technology
,
East Asia
,
Internet Technology
,
North America
,
North Korea
,
Online Media
,
United States
,
Washington
,
Youtube