Analysts trek to Redmond in hopes Microsoft will talk mobile strategy, tablets and online ads
By Jessica Mintz, AP
Thursday, July 29, 2010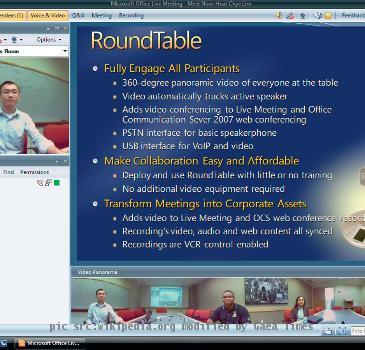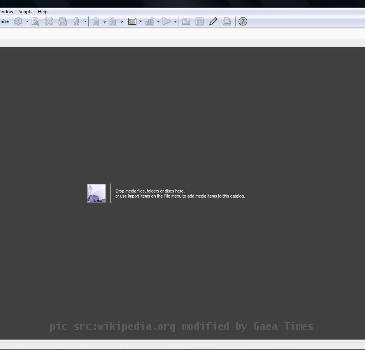 Microsoft hosts annual financial analyst meeting
REDMOND, Wash. — Analysts will be looking for clues about the future of Microsoft Corp.'s mobile and online businesses and its strategy for Windows-based tablet computers at an annual meeting with the software maker on Thursday.
In a note to clients Tuesday, Caris & Co. analyst Sandeep Aggarwal said he hopes the software maker will lay out a road map for Windows tablets and discuss what impact the company thinks the category could have on the PC industry in the long term.
PC makers have shown prototype touch-screen tablets, but right now, the main player in the category is Apple Inc. Apple's iPads sell out as fast as the company can make them, which helped push the company to record revenue in the most recent quarter.
Aggarwal also expects Microsoft to address how it will compete against Apple's iPhone and smart phones running Google Inc.'s Android software, and set expectations for sales of Kinect, Microsoft's new motion-sensing video game controller.
Microsoft has announced a new smart phone system, but the devices themselves won't be available until around the holidays, leaving investors worried Microsoft has missed the boat. Microsoft's decision to kill a second line of semi-smart phones called Kin within two months of launch also left investors with doubts about the future of the mobile division.
The division's "strategic importance is immense," Aggarwal wrote. "Apple and Google are not only using their strength in mobile as a way to wedge into Microsoft's core Windows/PC franchise but also the rise of mobile means lesser dependency on PCs."
Aggarwal hopes the software maker will also talk about adoption of Windows 7, the recently launched Office 2010 and Azure, a platform for building programs that run remotely over the Web.
A year ago, Microsoft announced a deal with Yahoo Inc., in which the software maker would put its own technology behind Yahoo's search and advertising systems. The deal came after Microsoft tried unsuccessfully to buy Yahoo outright as a way to challenge market leader Google Inc.
Sasa Zorovic, a Janney Capital Markets analyst, wrote in a research note Tuesday that he is looking for "optimistic signs" from Microsoft's search and advertising business.
"The sore spot in the company's performance, online advertising, has been hemorrhaging money with little hope of a turnaround," Zorovic wrote. "We don't expect any dramatic updates."
This year is the first time Microsoft's current finance chief, Peter Klein, will be hosting the meeting at company headquarters in Redmond, outside of Seattle. Zorovic said he will be listening for changes to the software maker's dividend policy.
Microsoft has paid a regular 13 cent quarterly dividend since the first quarter of fiscal 2009. The company last declared a special dividend in July 2004, of $3 per share.
Filed under:
Apple
,
Google
,
Information Technology
,
Microsoft
,
Technology
,
Telecommunications
,
Windows
,
Yahoo
Tags:
Dividends
,
North America
,
Products And Services
,
Redmond
,
United States
,
Washington