Big telecoms still want more restrictions on NC cities seeking to offer broadband services
By Gary D. Robertson, AP
Monday, May 10, 2010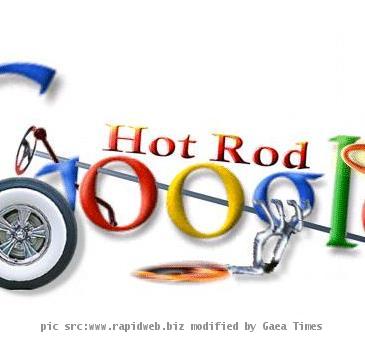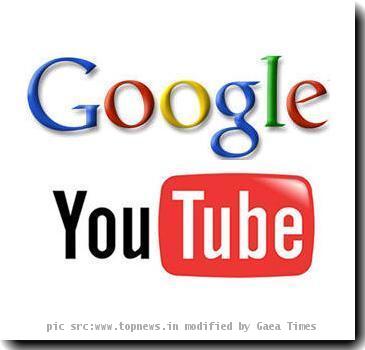 NC cities, cable still at odds on broadband entry
RALEIGH, N.C. — Big telecoms in North Carolina keep fretting about towns like Wilson and Salisbury getting into the broadband business.
Ever since a 2005 appeals court ruling upheld the right of towns and cities to offer high-speed Internet to their residents, large cable and phone companies have been urging the General Assembly to throw obstacles in the way. Local governments, they argue, don't have to pay taxes and can subsidize their rates to undercut the corporate competition.
"We just want the playing field level between the two of us," said Jack Stanley, a regional lobbyist for Time Warner Cable.
Those efforts, however, have failed as mayors and local governments argue the big companies won't offer the kind of super-fast Internet at reasonable prices they say attracts high-tech industries.
"We're trying very hard by providing broadband to bring new local businesses to our community, to bring jobs," said Salisbury Mayor Susan Kluttz, whose city has borrowed to build a $30 million fiber-optic network it will begin testing in a few months.
Heading into this week's start of the legislative session, the telecommunications industry backed a proposal that would force cities to get voter approval to borrow money to build or repair their systems.
While a majority on the Legislature's Revenue Laws Study Committee recommended the idea last week to the full General Assembly, it's still a long shot to pass as some lawmakers agree companies fail to provide the best service and avoid communities that don't generate enough profit.
"Leaving this solely to the telecoms and the cable companies has not gotten us the best result we could get, and we should promote other models, including the municipal model," said Rep. Bill Faison, D-Orange, who is leading a separate House committee examining the topic.
Still others argue lawmakers have brought this fight on themselves because they've never conformed state law to the 2005 court ruling to fill in details on how towns and cities should build these systems.
State law allows municipalities to enter into "public enterprise" for services such as electric power, cable television and trash — areas where private companies historically weren't willing to invest.
A 2005 Court of Appeals ruling involving then-BellSouth Corp. and the city of Laurinburg, which leased its fiber-optic network to outside customers, determined high-speed Internet fell under the definition of cable television. Only a few municipalities have entered into the broadband network business since then. Wilson has made the most dynamic effort.
Wilson city officials borrowed $28 million, without a referendum by voters, to lay the fiber-optic lines and build other infrastructure to create Greenlight, which offers cable, phone and Internet service.
Greenlight has drawn nearly 5,000 household customers since it began offering the service in 2008. According to its website, it has the fastest residential Internet speed in North Carolina: 100 megabits per second, compared to 15 megabits offered to Time Warner residential customers in Wilson.
If successful, Wilson's effort could lure more cities and towns to enter the business, eating into the markets of cable and Internet companies.
In 2007, a House committee agreed to require governments to hold public hearings before offering cable and Internet services and keep them from pricing the services below cost. But the bill went nowhere. A similar bill introduced last year ended up as a study proposal for Faison's committee.
Sen. David Hoyle, D-Gaston, recently proposed a moratorium on local governments getting into the business while the issue is studied further. Hoyle backed down after opposition from the North Carolina League of Municipalities and several companies including Google, Intel and Alcatel-Lucent. But he replaced the proposal with a requirement that any debt incurred for building a broadband network must be approved in a referendum.
"What's wrong with the people being allowed the right to vote on debt that they're going to be responsible for repaying?" Hoyle asked.
Kelli Kukura, a lobbyist for the league, said cable television groups have spent hundreds of thousands defeating referenda on similar broadband projects in other states, with ad blitzes on their own cable TV systems.
Marcus Trathen, representing the North Carolina Cable Telecommunications Association, called the referendum idea "an appropriate stopgap measure that I think restores some rationality to the process."
More efforts at a compromise are likely on the horizon. High-speed Internet service could mean the difference between economic prosperity and malaise for small towns in North Carolina.
"In the 21st century, broadband is what electrification and water and sewer were in other centuries," said Rep. Jennifer Weiss, D-Wake.
Filed under:
Google
,
Politics
,
Technology
,
Telecommunications
Tags:
Computing And Information Technology
,
Government Regulations
,
Industry Regulation
,
Internet Technology
,
Municipal Governments
,
North America
,
North Carolina
,
Raleigh
,
Salisbury
,
United States
,
Wilson