Chronology of news events in 2009
By AP
Monday, December 21, 2009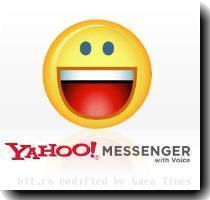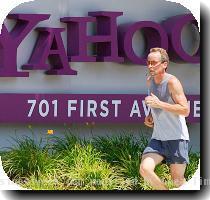 Chronology of news events in 2009
JULY
July 1
"A Streetcar Named Desire" actor Karl Malden dies at 97.
July 3
Sarah Palin announces she will resign as Alaska governor, effective July 26.
July 4
Former NFL quarterback Steve McNair fatally shot by woman who then kills herself.
Statue of Liberty crown reopens to tourists for first time since Sept. 11, 2001.
Serena Williams beats sister Venus for third Wimbledon title.
July 6
Robert McNamara, Pentagon chief who directed escalation of Vietnam War despite private doubts, dies at 93.
July 8
Leaders of world's richest countries pledge to dramatically cut greenhouse gas emissions by 2050.
South Korea blames North Korea for cyber attacks targeting Web sites in U.S. and South Korea.
July 13
German prosecutors formally charge retired U.S. auto worker John Demjanjuk with 27,900 counts of accessory to murder.
July 17
Walter Cronkite, premier TV anchorman of networks' golden age, dies at 92.
July 22
Obama says police "acted stupidly" in arresting Henry Louis Gates when the black Harvard University scholar was locked of his home.
July 23
Search warrant says Michael Jackson's personal doctor is target of manslaughter probe.
More than 40 New Jersey leaders are arrested in corruption probe.
July 26
Mother drives wrong way on New York highway and crashes into SUV, killing eight people. Toxicology tests show she was drunk and had used marijuana.
July 29
Microsoft and Yahoo announce Internet search partnership.
July 30
Harvard scholar Gates and the officer who arrested him, Sgt. James Crowley, have beers with Obama and Vice President Joe Biden at White House.
July 31
Three Americans jailed in Iran after crossing border from Iraq and later accused of espionage.
AUGUST
Aug. 4
Gunman kills three women and himself in suburban Pittsburgh health club. Diary mentions decades of rejection by women.
Aug. 5
Former President Bill Clinton brings home two U.S. journalists after they were pardoned for entering North Korea illegally.
Aug. 6
Sonia Sotomayor confirmed as first Hispanic Supreme Court justice.
John Hughes, director of "Sixteen Candles" and "The Breakfast Club," dies at 59.
Aug. 7
Leader of Pakistan's Taliban, Baitullah Mehsud, dies in CIA missile strike.
Aug. 8
Small plane, helicopter carrying Italian tourists collide above Hudson River, killing all nine people aboard both.
Aug. 11
Special Olympics founder Eunice Kennedy Shriver dies at 88.
Aug. 13
Philadelphia Eagles sign Michael Vick to a one-year deal, prompting criticism from animal rights activists.
Aug. 17
Publisher of Reader's Digest announces plans to seek bankruptcy protection.
Aug. 19
Four members of elite Army special operations unit die when helicopter crashes on Colorado mountain during training mission.
"60 Minutes" creator Don Hewitt dies at 86.
Aug. 20
Reality TV ex-contestant Ryan Jenkins charged with murdering former wife in California, is later found dead of an apparent suicide.
Ex-NY Giant Plaxico Burress pleads guilty to weapons charge, agrees to two-year prison term.
Aug. 21
Lutheran leaders OK sexually active gays in committed relationships to serve as clergy.
Aug. 24
Coroner rules Michael Jackson's death a homicide.
Aug. 25
U.S. Sen. Edward M. Kennedy dies of brain cancer.
Aug. 27
Jaycee Lee Dugard, kidnapped when she was 11, is found alive 18 years after her California abduction.
Aug. 28
Celebrity disc jockey Adam Goldstein, known as DJ AM, found dead in his New York apartment.
Aug. 29
Eight people die at a mobile home in southeastern Georgia; family member who reported deaths is charged with murder.
Aug. 31
Walt Disney Co. announces $4 billion acquisition of comic book giant Marvel Entertainment.
SEPTEMBER
Sept. 2
Pfizer agrees to record $2.3 billion settlement for illegal drug promotion.
Sept. 3
Funeral held for Michael Jackson.
Sept. 9
During Obama's speech to Congress on health care, U.S. Rep. Joe Wilson of South Carolina shouts "You lie!" when the president says illegal immigrants won't be covered.
Fox announces Ellen DeGeneres will be fourth judge on "American Idol."
Sept. 10
Obama accepts apology after Wilson expresses regret for his "lack of civility."
Sept. 11
World's oldest-known person dies at 115 in California.
Sept. 12
Serena Williams launches profane tirade at line judge during the U.S. Open semifinals after being called out for foot fault.
Sept. 13
Body of missing Yale grad student is found in lab wall on what would have been her wedding day. A lab technician is later charged in her death.
Kanye West upstages Taylor Swift's acceptance speech at the MTV Video Music Awards to say Beyonce should have won for best female video instead.
Sept. 14
"Dirty Dancing" star Patrick Swayze dies of pancreatic cancer at 57.
Sept. 15
Federal Reserve Chairman Ben Bernanke says the worst recession since the 1930s is probably over.
Sept. 18
Final episode of "Guiding Light" airs, ending 72-year run.
Sept. 23
Libyan leader Moammar Gadhafi calls U.N. Security Council a "terror council" and accuses it of treating smaller nations as "second class" during rambling speech in New York.
Sept. 27
Director Roman Polanski is taken into Swiss custody for his 1977 U.S. sex crime conviction.
William Safire, Pulitzer Prize-winning conservative columnist and former Nixon speechwriter, dies at 79.
Sept. 29
Ex-Democratic fundraiser Norman Hsu gets more than 24 years in prison for campaign finance violations.
New York City terrorism suspect Najibullah Zazi pleads not guilty to conspiring to use weapons of mass destruction in what authorities say was a planned attack on commuter trains.
OCTOBER
Oct. 1
"Late Show" host David Letterman acknowledges sexual relationships with female employees as "48 Hours Mystery" producer Joe Halderman is charged in an alleged blackmail plot.
Oct. 2
Rio de Janeiro wins bid for 2016 Summer Olympics; Chicago is eliminated in first round.
Oct. 7
Fashion and celebrity photographer Irving Penn dies at 92.
Oct. 9
Obama wins Nobel Peace Prize.
"Spiritual cleansing" at sweat lodge in Arizona leads to 3 deaths, more than a dozen illnesses.
Oct. 13
Bloomberg agrees to buy BusinessWeek magazine from McGraw-Hill.
Oct. 15
Report of 6-year-old boy flying inside a helium balloon captivates nation before boy is found safe at home; his parents later plead guilty to filing false report.
Oct. 16
Pigs in Minnesota test positive for the H1N1 virus, the first U.S. cases in swine.
Federal deficit reaches all-time high of $1.42 trillion.
Oct. 21
Northwest Airlines jet overshoots Minneapolis airport by 150 miles; pilots say they were talking about schedules.
Massachusetts man accused of providing support to terrorists by conspiring to kill two prominent U.S. politicians and shoot shoppers at American malls.
Pulitzer Prize-winning journalist Jack Nelson of the Los Angeles Times dies at 80.
Oct. 23
Bank closings hit 100 for year.
Oct. 27
Madoff colleague Jeffry M. Picower drowns in Florida after heart attack.
Oct. 28
Sports Illustrated excerpts of eight-time Grand Slam champion Andre Agassi's autobiography reveals he ingested crystal meth in 1997.
Oct. 29
Cleveland police discover first remains of 11 slain women on the property of registered sex offender Anthony Sowell.
NOVEMBER
Nov. 1
Lender CIT Group files one of the biggest Chapter 11 bankruptcy filings in U.S. corporate history.
Three North Dakota college softball players believed to be on a stargazing trip drive SUV into pond and drown.
Nov. 3
Republicans in New Jersey and Virginia unseat Democratic governors; Maine residents narrowly vote down same-sex marriage law. Democrat wins upstate New York congressional seat held by Republicans for decades.
Nov. 4
New York Yankees beat Philadelphia Phillies to win their 27th World Series.
Nov. 5
Shooting at Fort Hood Army post leaves 13 people dead and 29 injured.
Nov. 6
U.S. unemployment rate hits double-digit percentage — 10.2 — for second time since World War II.
Nov. 7
House narrowly passes landmark health care changes.
Nov. 9
Dow reaches highest level in more than a year as falling dollar boosts prices for gold, oil and other commodities.
Nov. 10
John Allen Muhammad, mastermind of 2002 sniper attacks that killed 10 in Washington, D.C., region, is executed.
Nov. 11
Longtime CNN host Lou Dobbs announces he is leaving the network.
Taylor Swift named entertainer of the year at the Country Music Association Awards.
Nov. 12
Maj. Nidal Hasan is charged with 13 counts of premeditated murder in the Fort Hood massacre.
Nov. 13
Analysis of data from spacecraft NASA intentionally crashed into the moon shows ample water near lunar south pole.
After botched execution in September, Ohio becomes first state to switch from three-drug lethal cocktail to one-drug method.
Nov. 16
U.S. government health task force suggests most women wait until age 50 to get mammograms and then have one every two years, a major reversal that challenges the American Cancer Society's advice to start getting mammograms at 40.
Nov. 17
Sarah Palin's autobiography "Going Rogue" is released; 1 million copies sell in less than two weeks.
Twin Bangladeshi girls who were joined at the top of their heads are separated in Australia after 25 hours of surgery.
Nov. 18
Actor Johnny Depp named "Sexiest Man Alive" by People magazine.
Nov. 19
Oprah Winfrey's production company announces her daytime talk show will end in 2011 after 25 seasons.
Nov. 20
"The Twilight Saga: New Moon" takes in $72.7 million to break the single-day domestic box office record held by "The Dark Knight."
Nov. 21
Gas explosion in northern Chinese mine kills at least 108.
Computer hackers break into server at a climate change research center in Britain and post hundreds of private e-mails and documents online, stoking debate over whether scientists have overstated case for man-made climate change.
Nov. 22
Michael Jackson posthumously wins a record four American Music Awards; Taylor Swift is named artist of the year; Adam Lambert's sexually provocative performance draws complaints.
Nov. 23
Susan Boyle's first album, "I Dreamed a Dream," sells more than 700,000 copies in its first week to become top debut of 2009.
Nov. 24
Gate-crashers Tareq and Michaele Salahi attend Obama's first White House state dinner uninvited, leading to Secret Service investigation.
Kentucky officials say census worker found bound and hanging from tree with "fed" scrawled across his chest committed suicide.
Nov. 26
Man dies after being stuck upside down in Utah cave for more than a day.
Nov. 27
Tiger Woods crashes SUV outside his Florida mansion, sparking widespread attention to reports of marital infidelity.
Clintons announce daughter Chelsea's engagement to longtime boyfriend.
Nov. 29
Gunman kills four police officers in Washington coffeehouse in what authorities call a targeted ambush, then is shot dead two days later.
Nov. 30
The Large Hadron Collider, the world's largest atom smasher, breaks world record for proton acceleration.
Serena Williams fined a record $82,500 for tirade at U.S. Open line judge.
DECEMBER
Dec. 1
Obama orders 30,000 more U.S. troops into the war in Afghanistan but promises to begin withdrawal in 18 months.
Dec. 3
Comcast and GE announce joint venture plans, with Comcast owning a 51 percent controlling stake in NBC Universal.
Dec. 5
Nightclub blaze in Perm, Russia, kills more than 140 people.
American college student Amanda Knox and former boyfriend Raffaele Sollecito convicted in Italy of murdering Meredith Kercher, her British roommate.
Dec. 7
Federal authorities charge that David Coleman Headley of Chicago scouted potential terrorist targets during five trips to Mumbai before attacks there in November 2008 left 166 people dead.
Dec. 8
String of bombs in Iraq kills 127 people, injures more than 500, damages ministry buildings and flattens courthouse in Baghdad.
Dec. 10
New estimates reveal swine flu has killed nearly 10,000 Americans and sickened nearly 50 million, suggesting about 1 in 6 Americans have had the illness.
China overtakes U.S. as the world's biggest market for automobiles.
Illinois insurance executive pleads guilty to interstate stalking after secretly making nude videos of ESPN reporter Erin Andrews.
Dec. 12
Houston becomes largest U.S. city to elect openly gay mayor.
Dec. 15
Washington, D.C., council votes to legalize gay marriage.
Evangelist Oral Roberts dies at 91.
Filed under:
Family Issues
,
Information Technology
,
Microsoft
,
Politics
,
Society
,
Yahoo
Tags:
2009 Chronology
,
2009 Nobel Prizes
,
Accidents
,
American idol
,
Asia
,
California
,
District Of Columbia
,
East Asia
,
Events
,
Fox
,
Hadron collider
,
Joe biden
,
Municipal Governments
,
Nbc
,
New York
,
New York City
,
Nfl
,
Nobel Prizes
,
North America
,
North Korea
,
Olympics
,
Ownership Changes
,
Political Fundraising
,
Products And Services
,
Sonia sotomayor
,
Sports
,
Susan boyle
,
Tiger woods
,
Transportation
,
U.s. Open Tennis Championship
,
United States
,
Violent Crime
,
Women's Sports
,
Women's Tennis