LimeRa1n Landing On Oct 11
By Arnab Ghosh, Gaea News Network
Saturday, October 9, 2010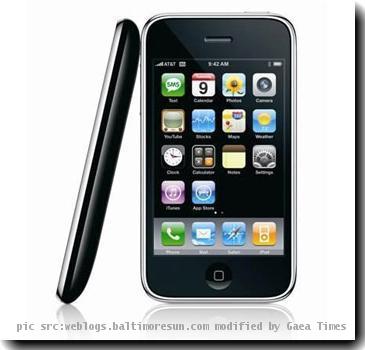 more images
SAN FRANCISCO (GaeaTimes.com)- Those who own Apple products like 3rd generation iPhone and iPod Touch can rejoice now. Geohot - the well known Apple hacker is back in the scene after a hiatus. He has said that a new jailbreak meant for Apple devices will be released shortly which is named LimeRa1n. The hacker has claimed that this new crack will enable the users to get access to the core of the Apple products that run on the new iOS 4.1 version. What this means is that the new version of iPhone can also be jailbreak ed using the crack. The announcement comes as a surprise to many since the hacker said only a few months earlier that he would quit the industry. He deleted the Twitter account he had! It is certain that he has changed his mind and is back in the scene.
However, another jailbreak is on its way to release. It will be released by no other than Chronic Dev-Team. They have codenamed their jailbreak as GreenPois0n. Geohot has said that he will unveil the crack codenamed LimeRa1n on Monday. This development proves once more that despite the attempts of Apple to deny users and hackers aces to the core of their devices there are workarounds the hackers often trace. Apple has released several updates to the iOS since is inception but every time Geohot and others have managed to Jailbreak the devices and gain access to the OS kernel.
The crack LimeRa1n is being eagerly awaited by the Apple users and hopefully they will be able to install several custom applications in their devices after its release. Geohot is back in the game and it is good news for the Apple fanatics.