Gmail features Graduated and Retired from Labs
By Partho, Gaea News Network
Thursday, February 25, 2010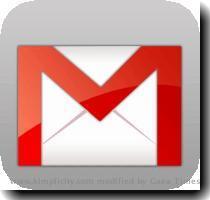 more images
Gmail Labs has been a platform for engineers to experiment and innovate new features to allow better emailing experience. Any engineer at Google can come up with features, code it, and launch it quickly to the 10 million users. Some Gmail Laps features grow in popularity and get accepted while the others are rejected. The first Lab feature that became a regular part of Gmail was Task. After updating the way labels work the right-labels were retired. In a recent event the Offline Gmail feature was added. Today Gmail Labs decided to retire five features and graduate six features.
Graduated Labs features
1. Search Autocomplete

This is a cool one, which suggests terms that might help you with your search as you start typing.
2. Go To Label
This features has been integrated into the search box. You can turn on the keyboard shortcuts and type "g" then "I". The old Go to label pop-up doesn't appear instead you will be in the search box with the "label:" operator filled in for you. Start typing the label in which you want to go and autocomplete will get you there.
3. Forgotten Attachment Detector
The detector gives an alert message when your try to send a message in which you have written "I've attached".
4. YouTube Previews
Your friends might be sending links from YouTube videos in Gmail. Now you can click the link and preview the video right in same window.
5. Custom Label Colors
Now you can Add more than 4000 possible color from the regular label interface.

6. Vacation Dates
You must have used the Vacation responder to notify your vacation dates. Now can set the dates for your vacation in advance and Gmail will do the rest for you
Retired lab features
1. Muzzle
2. Fixed Width Font
3. Email Addict
4. Location in Signature
5. Random Signature
It's interesting to see that the features graduating from the lab are nothing exceptional. The autocomplete feature for Gmail search, Custom Label color and previews of YouTube videos in emails doesn't have anything exciting. Even the Forgotten Attachment Detector doesn't seem a cool option. The retired features are rather intricate such as the Email Addict and Muzzle. Still the changes would enhance your Gmail experience.