Online games and quizzes test your geography knowledge and travel IQ
By Anne Wallace Allen, AP
Thursday, February 18, 2010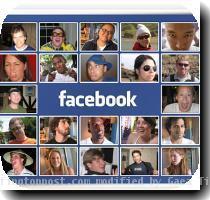 more images
Online games and quizzes to test your travel IQ
Do you know how many islands make up Hong Kong? I didn't, and I had never heard of the Eritrean currency Nakfa, either, until I started taking travel quizzes online.
Online quizzes test your knowledge of geography, culture, history, landmarks and an array of other details you might not even realize you don't know. The best among them tell you the correct answer if you got it wrong, and supply you with an instant score.
Travel quizzes abound. Some are free; some are so easy they're not worth taking. A few are ego-bruisingly difficult.
The National Geographic Web site offers dozens of travel-related quizzes and a few require serious brainpower. You can test your knowledge of Hong Kong's 200 islands (and dozens of other destinations around the world) at travel.nationalgeographic.com/travel/ (scroll down and click on "Quizzes").
Many online travel quizzes allow you to pick a region and go from there. As I am Australian, I figured I'd ace the National Geographic Australia quiz. But while I had no problem picking the main ingredient of the famed Aussie sandwich spread Vegemite (yeast), a test question about the most common crime to yield early Australia its involuntary settlers from Britain was news to me (the crime was petty theft).
The no-nonsense Traveler IQ Challenge — www.travelpod.com/traveler-iq — has its users click, fast, all over a map to get as close as they can to easy landmarks like London's Big Ben and progressively more difficult ones, like the Statue of the Redeemer in Brazil. Like many other travel quizzes, Traveler IQ Challenge lets you boast of your score, share it with friends, compare your score with others, or hide your score altogether if things didn't go so well for you on the quiz. The Traveler IQ Challenge is also a popular app on Facebook.
Other wonders of the world are covered by travel writer Howard Hillman's World Travel Quiz at bit.ly/aOTRmg. Hillman's quiz contains plenty of facts to educate the test-taker, but lacks the competitive scoring capabilities that make some of the other quizzes so adrenaline-charged.
Not so GeoChallenge, a Playfish game also found on Facebook that has its fast-clicking participants test their wits on a host of foreign trivia, such as flags: bit.ly/apgUU6. Very basic game-playing on GeoChallenge is free; more detailed games require a PayPal deposit.
Do you prefer to play games in a virtual world? At an online travel site called Wazzamba, you can create an avatar and play games to compete for travel prizes — to real places, such as Boston or Paris: bit.ly/chSmpJ.
Filed under:
Facebook
,
PayPal
,
Technology
Tags:
Asia
,
Australia
,
Australia And Oceania
,
China
,
Click
,
East Asia
,
Entertainment And Media Technology
,
Games
,
Geography
,
Greater China
,
Hong Kong
,
Online Media
,
Recreation And Leisure
,
Travel
,
Virtual Worlds